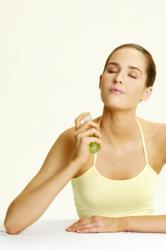 Miami, FL (PRWEB) May 21, 2013
Many have long discussed the link between mental stress and breakouts as contributor to acne. Recently physicians from Clinical Psychiatry.com readdressed the topic of the effects of mental stress on the skin, and suggested using hypnotherapy and other mental health treatments to help reduce the chemicals produced from stress that cause acne.
Doctors in the article mentioned that aside from the negative feelings acne brings about, stress causes changes in the skin that have been known to increase probability of infection, and reduce the production of body chemicals that fight bad bacteria.
Probiotic Action, known as the best acne treatment understands that many external factors contribute to acne, and explains how mental health therapy, along with the best acne treatment for your skin type may cure or reduce many skin conditions.
Fernando Perez, a Spokesman from Probiotic Action explains how these non traditional treatments can help those with a skin condition,
"Many say that with 'mind over matter' we can achieve any goal. For those suffering from acne I've found a mix of positive outlook and lifestyle, coupled with an acne treatment that protects and balances the levels of acne causing bacteria has been the best acne treatment. By using treatments like Hypnotherapy (that have been known to help the mind repair mental and physical ailments) to reduce stress which contributes to acne, and an acne treatment that doesn't interfere with your chemicals, one may find a cure for more skin conditions than acne".
If Hypnotherapy can help reduce stress that causes improper skin function, and a probiotic acne treatment can reduce inflammation, and balance bacteria levels on the skin, those who suffer from various skin conditions may soon see a cure for some ailments.
For more information on Probiotics for Acne visit, ProbioticAction.com, for additional insight on mental health for acne, see Clinical Psychiatry's link above.
Probiotic Action is an advanced acne treatment that uses Probiotics for acne containing the "good bacteria" that is naturally found on healthy human skin. By using probiotics, Probiotic Action is an effective treatment that restores the normal bacteria content on skin. Probiotic Action will successfully clear skin when used as an adult acne treatment while protecting skin against bad bacteria, free radicals, and pollutants*.
*These statements have not been evaluated by the Food and Drug Administration. Probiotic Action is not intended to diagnose, treat, cure or prevent any disease.