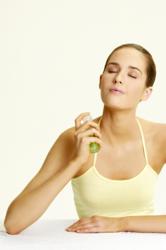 Miami, FL (PRWEB) May 22, 2013
A recent study from researchers in Tasmania tested the effects of probiotics on athletes to find that those who took probiotics were able to run for an additional 14 percent longer. The results from the study showed that in extreme heat conditions, probiotics were able to improve heat tolerance. Probiotic Action, known for their adult acne treatment explains what this new discovery means for those suffering from acne, and how it may help their skin condition.
While researchers tote the benefits of probiotics to help reduce inflammation, treat acne, balance bacteria levels, and improve Gastrointestinal function, new research on how it improves heat tolerance may help those with acne.
Fernando Perez, a spokesman for Probiotic Action gives insight on how this new study may help acne sufferers,
" For those with sensitive skin, extreme conditions like hot and cold weather have been known to dry, crack, and burn the skin. If probiotics are now able to protect the body against heat exhaustion, perhaps if used as a topical acne treatment it will protect the skin from the elements".
Probiotic Action is known as the best acne treatment by many for its ability to help balance the levels of good and bad bacteria on the skin. If the above research proves, those with acne may now be able to help reduce the effects of acne, and protect the skin from the outdoor elements with a probiotic acne treatment.
Probiotic Action is an advanced acne treatment that uses Probiotics for acne containing the "good bacteria" that is naturally found on healthy human skin. By using probiotics, Probiotic Action is an effective treatment that restores the normal bacteria content on skin. Probiotic Action will successfully clear skin when used as an adult acne treatment while protecting skin against bad bacteria, free radicals, and pollutants*.
*These statements have not been evaluated by the Food and Drug Administration. Probiotic Action is not intended to diagnose, treat, cure or prevent any disease.