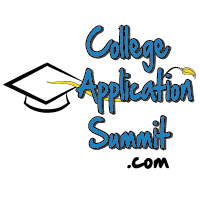 When it comes to college applications, busy parents and students often don't know where to turn
Redondo Beach, CA (PRWEB) May 31, 2013
With advice coming from all directions, navigating the college application process can be confusing and overwhelming for parents, students and high school counselors. For many, it's often difficult to know which advice is the most current and most reliable, what to do now and what can wait for later. College Application Summit offers a way for students to cut through the noise and gain an advantage in the application process with a complimentary online seminar on September 3- 5.
"When it comes to college applications, busy parents and students often don't know where to turn," said Andrew Bird, founder of College Application Summit. "They wonder if the popular books are outdated and if high school guidance counselors keep up with the latest trends. College Application Summit's upcoming seminar offers a quick way to get up-to-date information, strategies and tips from authorities who deal with college applications daily.
The College Application Summit's complimentary online seminar, held from 8-10 p.m. EDT on September 3 -5 features a panel of national experts with timely knowledge about applying to college. Event participants will hear from experts like a university admissions officer, a best-selling author of college admissions guides, a longtime college admissions blogger and a dynamic college coach. Two of the experts will speak each night of the seminar.
The College Application Summit panelists have a lot of experience and expertise to share. During the discussion they will cover topics that concern parents and students the most such as testing, school selection, school visits, applications, essays, financial aid and much more.
Students, parents and anyone interested in learning timely and helpful information about college applications can sign up for the online seminar at http://www.CollegeApplicationSummit.com. Quick and simple, registration for the College Application Summit seminar requires only a name and valid email address.
Once registered, participants will be contacted with seminar access information by September 1. Participants can listen to the seminar on the Web or by telephone from the comfort of home or the corner coffee shop. A participant who misses a night of the seminar will have access to replays for 24 hours after each session at no cost.
"Students and parents are hungry for an efficient and effective way to hear experts in the college application process share useful information about the latest and best tools and admissions news," said Bird. "Providing access, the College Application Summit seminar will help parents and students save time and develop an edge in what can be a complex and competitive process."
About College Application Summit
Founded in 2013 and based in Redondo Beach, Calif., College Application Summit offers informational sessions to help parents, students and counselors master the college application process.