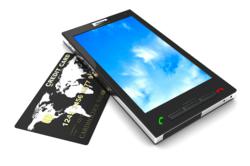 Altibase Inc. arms mobile carriers with the ability to bill by the second, identify balances in real-time, and communicate that information with zero latency.
Greater New York City (PRWEB) May 20, 2013
According to CTIA's (The Wireless Association) research statistics, in 2012 ~ 87% of adults in the USA use a cellular phone sending 2.27 trillion text messages and utilizing 1.468 trillion MB of data.
It is widely known that real-time data processing is worth millions of dollars. Data usage is growing each and every day in the mobile world. CTIA identified that wireless data traffic rose 69.3 percent in 2012 from 2011 in the USA. Monetary loss to those mobile carriers that are not able to reconcile their data in real-time is spiraling out of control. With petabytes of data movement, it is critical for telecoms to address even milliseconds of loss.
"Altibase Inc. arms mobile carriers with the ability to bill by the second, identify balances in real-time, and communicate that information with zero latency. The ability to handle mobile customers 'individually' and by the second is revolutionizing the way telecoms bill. " - CEO, Altibase Inc.
Cellular providers are plagued with an inability to manage data in real-time and are unable to provide customers with accurate account information.
Whether contract-based or prepaid, the cumulative effect of revenue leakage associated with batch (time-interval) updates and "per minute" billing is costing the mobile industry billions of dollars.
The inability to identify and cut customer usage when prepaid balances are exhausted leads to revenue loss and costly collection efforts. The inability to instantly reconnect service when customers replenish their balances leads to dissatisfaction and attrition.
Real-time data management, precise to the millisecond, eliminates loss associated with negative balances and uncollected funds, while providing the customer a problem-free mobile experience.
"Altibase Inc. is pleased to solve multiple pain-points with regard to billing in the telecom world. For contract billing, customers do not have issues with overages and surprise bills and with the growth of prepaid billing, customers have a seamless user experience from start to finish." - CEO, Altibase, Inc.
"We had created our current billing system through a rating system. However, we have concluded that in order to construct the next generation billing infrastructure, we had to build an advanced real time rating system. We have successfully created one using ALTIBASE HDB™ as a high performance DBMS" – Manager, SK Telecom
ALTIBASE HDB™ with its Hybrid architecture combines the extreme speed of an In-Memory database with the storage capacity of on-disk data management in a single unified engine. Altibase In-Memory database solutions have optimized performance and are thus profitability in areas such as real time rating system (RTRS), account balance management (ABM) system, online charging system (OCS), and abnormal traffic detection, analysis, and control system for top Telecoms including China Mobile, China Telecom, Ericsson, China Unicom, SK Telecom, KT Telecom, etc.
Altibase defines itself in microseconds. ALTIBASE HDB™ provide ways to drastically increase speed, reduce spend, decrease waste and increase revenue.
About Altibase:
Altibase is a world leader in data management systems and provides high performance computing solutions to top companies worldwide.
Altibase has helped hundreds of enterprise clients in Telecommunications, Finance, Manufacturing and Government with their growing database management needs.