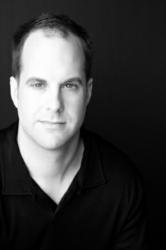 When I met Brian, I knew that he would fit well in our culture because of his innovative spirit and strong relationship management skill.
Charlotte, NC (PRWEB) May 20, 2013
Millennium Search, the premier executive search firm for technology companies and startups, has expanded its team of recruiters. Brian Moates of Charlotte, NC joins the company as a Senior Executive Recruiter.
Moates joins the team after running Innolect, a Charlotte based executive leadership development consultancy. Moates functioned as a talent acquisition, development, and retention consultant for growing organizations. Prior to that, Moates served as an Executive Recruiter for Parker+Lynch, an executive search firm with a focus on accounting and financial recruiting.
"I joined Millennium Search because they are committed to partnering with growing technology oriented companies and hiring managers," says Moates. "Their clientele understands the value of hiring the right candidates and the right fit for their culture."
Amish Shah, CEO and Founder of Millennium Search, discusses the decision to bring Moates on to the recruiting team.
"Brian came highly referred to us from a member of our current recruiting team. He is entrepreneurial, moves at a fast pace, and has demonstrated a track record of success," says Shah. "When I met Brian, I knew that he would fit well in our culture because of his innovative spirit and strong relationship management skills. He is going to to hit the ground running, and will be a top producer at Millennium Search."
The addition of Moates comes alongside significant company growth throughout Q1 of 2013. Millennium Search recently ended its highest revenue quarter in the history of the company, followed closely by its single highest grossing month in its history. The firm has already surpassed its Q1 revenue in the first half of Q2, and continues to see a rise in demand.
"Our recruiting team is moving at full speed, and demand keeps increasing," says Shah of the company's growth. "We are working hard to grow our team, meet the demand for our services, and continue to produce the results that we are known for. Just as the startups that we place top talent with, we are highly selective of who we hire. Brian was simply the right fit, and is the caliber of recruiting professional that our clients demand again and again."
About Millennium Search
Millennium Search is the premier executive search firm for emerging and mid-stage startups in the technology sector. Their team is made up of seasoned recruiting professionals, all with extensive experience recruiting for high growth startups backed by top venture capital firms like Greylock Ventures, Sequoia Capital, Index Ventures, Bain Capital, Accel Partners and Union Square Ventures. To learn more about the Millennium Search technology recruiting team, visit http://www.msearchllc.com.