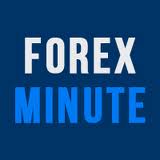 ForexMinute brings exclusive Forex broker reviews to help in the pursuit
London, UK (PRWEB) May 21, 2013
Helping traders do gainful Forex trading, ForexMinute brings expertly written tips and suggestions that have been tested and considered useful over the years. The best tips that the online portal for Forex news and reviews, ForexMinute, brings is traders should select a reliable and skillful Forex broker. Before entering in the trading, brokers need to hire a Forex broker; however, as search for such a broker is difficult, ForexMinute brings exclusive Forex broker reviews to help in the pursuit.
Forex broker reviews by ForexMinute's experts provide exclusive information about the history of the broker, the services and feature it provides to traders, user-friendly and customer-oriented approach towards traders, customer care services, etc. amongst others. Experts at ForexMinute believe that traders should not just trust the flashy online promotions; rather, read the reviews from the experts and fellow traders.
ForexMinute also recommends that traders should prefer the brokers who provide convenient services at competitive fees. It also suggests that traders should always verify the credentials of the Forex brokers – this has become easy reading the Forex broker reviews at ForexMinute.
All the reviews are complete in the sense that they carry information about the past and test out the credentials of the broker and also tell about the potential it has for traders. Forex brokers reviews at ForexMinute and selection of 'the Broker of the Month' is done in impartial manner to help traders select the best broker and do gainful trading.
About ForexMinute
ForexMinute, the world's leading Forex news and views portal, has become a one-stop solution provider for Forex traders and brokers as well as Bitcoins news. It provides all the required tools to individuals to become a professional Forex trader. Also, it helps Forex brokers provide high-end user-friendly trading experience to traders with an array of resources e.g. financial news by the minute, fundamental analysis, technical analysis, Forex tools and others.
For more information, visit http://www.forexminute.com or call +1 800 758 5780.
You can have the ForexMinute newsletter delivered to you each trading day. Simply sign up today. You will be kept up to date on the latest market action. It's free and simple -http://www.forexminute.com/newsletter.