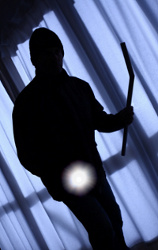 Travel guru Peter Greenberg says "There are only 2 kinds of luggage, carry-on and lost".
Carson City, NV (PRWEB) May 23, 2013
Few people ever consider that their luggage tags:

Might be giving burglars their home address in the departure terminal as they prepare to leave town.
Are often lost when they are ripped off by becoming entangled in conveyor belt machinery, or when the bag's handle actually breaks due to rough handling, leaving the bag without either ID or routing info.
Unfortunately, both issues are common problems with traditional luggage tags.
Luggage Protection Tags has been privileged to assist its members to protect their luggage and personal property from being lost over the past year and is happy to celebrate this milestone with a customer appreciation sale. They are the only lost item ID and recovery service that connects the "I found your lost item" call directly to the owner's phone live and in real time, while blocking the finder from seeing the owner's phone number to protect the owner's privacy. In addition they:
Give each family member their own ID number and a company 800 number to use in place of their own personal contact information on their luggage.
Members are supplied with bright yellow and black gummed labels bearing the company toll free phone number and the member's ID number to stick directly onto their luggage, not dangling from the handle.
The colorful labels make bags easier to identify.
Labels stuck onto a bag stay attached when the handle and/or its dangling luggage tags may not.
In the past, people have used either their "unlisted" phone numbers or cell phone numbers to ID items thinking they were untraceable to their home. However, either phone number is now commonly traceable to the home address with a quick internet search and are no longer safe to use as an ID source.
A single Luggage Protection Tags membership includes 50 or 100 assorted sized pre-printed gummed labels which can be used for 24/7 year 'round protection of all of the family's "losable" personal property like cameras, personal electronics & cell phones, sports gear, kids toys or text books. Each membership also includes 1 or 2 key-tags for either house and/or car key protection.
Luggage Protection Tags offers 2 levels of membership; Basic Service for $29.95/year (now $24.95) and Premium Service for $34.95/year (now $29.95). The Customer Appreciation sale last until June1, 2013. Their shipment of membership kits is free, and they ship to both the US and Canada.
About the Company
The founder of Luggage Protection Tags, Boots Gibson, is an avid traveler and had searched for a company to safely identify her luggage and important personal items, after seeing a Dateline TV segment about burglars getting addresses off luggage tags at departure terminals. She had a list of 6 criteria she wanted from a service, but could only find companies that met 1 or 2 of those criteria, so she started Luggage Protection Tags, Inc. to offer others the same service she wanted.