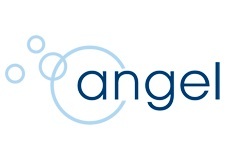 We're thrilled to have money raised for us from such a fun video, and we really value the fantastic support of Angel Springs
(PRWEB UK) 20 May 2013
Water cooler supplier Angel Springs has donated £500 to charity after its Harlem Shake YouTube video reached 5,000 views.
Staff at the firm's Wolverhampton headquarters created the video back in February, pledging to donate cash to Make-A-Wish Foundation® UK if it reached 5,000 views.
The video was uploaded to the AngelWaterCoolers YouTube channel on February 25, and received its 5,000th view on May 4. The Harlem Shake dance craze took the Internet by storm earlier this year.
A typical take on the meme features one extravagant dancer in a room full of people carrying out mundane tasks, accompanied by music by American DJ Baauer. When the bass-heavy song 'drops', the video cuts to a shot of everybody in the room dancing with gusto.
Angel Springs' version features staff dressed in an array of water cooler-themed props and fancy dress costumes – including a man wearing a pink tutu, and a woman jumping around with a robot helmet on her head.
Angel Springs' managing director, John Dundon, said: "Angel Springs is delighted to have achieved more than 5,000 hits on our Harlem Shake YouTube video.
"Not only are we pleased from a commercial perspective, but as a result of achieving the 5,000 hits, we have donated £500 to our chosen charity, Make-A-Wish Foundation UK.
"This incredible organisation makes wishes come true for children and young adults fighting life-threatening conditions.
"To everyone who clicked on our Harlem Shake video, thank you for helping make wishes come true for young people across the UK who really appreciate it, and need a very, very special day."
Amanda Williams, Director of fundraising at Make-A-Wish®, said: "It's absolutely brilliant that 5,000 people have viewed Angel Springs' Harlem Shake video.
"We're thrilled to have money raised for us from such a fun video, and we really value the fantastic support of Angel Springs."
Angel Springs and its staff regularly support charitable organisations. As well as raising more than £10,000 for Make-A-Wish Foundation UK®, the water cooler supplier has donated hundreds of bottles of water for charity fun runs, sponsored walks and marathons.
Make-A-Wish Foundation UK was founded 27 years ago. Since then it has granted around 8,600 wishes for children and young people suffering from life-threatening illnesses and conditions.
To find out more about the ongoing charitable efforts of Angel Springs, as well as its range of home and office water coolers, visit: http://www.angelsprings.com
ENDS
Notes to editors:
For more information about this press release, contact Simon James at Angel Springs on: 01902 792111, or sjames(at)angelsprings(dot)com.
Angel Springs:
Angel Springs (http://www.angelsprings.com/) is the longest established supplier of water coolers in the UK. As well as providing water coolers, the company also offers water boilers. The company is based in Wolverhampton, and holds an on-going commitment to working with and raising money for charitable organisations and community groups across the country.