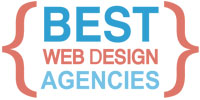 Adlava Named Fifth Best Web Design Company by bestwebdesignagencies.com for May 2013
(PRWEB) May 20, 2013
The independent authority on web design and development, bestwebdesignagencies.com, has released their list of the best web design companies citing Adlava as the fifth best web design company for the month of May 2013. The decision to include Adlava in the rankings was made based on their performance in an independent analysis of their services in comparison to the top competing web design companies in the industry. While thousands of web design and development companies are considered each month for the rankings only the best reach the coveted list.
Adlava is a top web design agency producing creative and intuitive websites which implement various aspects of branding and usability to users with an exceptional experience to match their clients' offerings. They offer a variety of web development, digital marketing, video production, and branding services to assist their clients better position themselves online. They focus on creating visually appealing websites with usable and engaging styles focused on lead conversion and brand establishment.
The rankings of the best web design companies are released at the start of each month containing the latest research and developments uncovered by the independent research team at bestwebdesignagencies.com. Web design companies are put to the test through the use of a meticulous evaluation process which delves into the strengths, weaknesses, and competitive advantages of the top web design companies. Five areas of evaluation are used in order to compare web design companies in areas including project analysis, design analysis, design quality, stock quality, and ease of access.
In order to perform a more in-depth analysis of web design companies bestwebdesignagencies.com also connects with client references of the evaluated web design companies. At least three client references are contacted in order to better understand their overall level of customer satisfaction being achieved and to validate claims made by the agencies. Clients often times connect directly with bestwebdesignagencies.com in order to voice their concerns, complaints, or commendations on the services which they have used.
Customers of Adlava demonstrated that their provider was proactive during the process to ensure that the final product was precisely what their client imagined. bestwebdesignagencies.com completed an analysis of Adlava during the evaluations and placed Adlava as the third best web design company for the month of May 2013. Those looking for a creative and intuitive web design company should consider Adlava.
About bestwebdesignagencies.com
bestwebdesignagencies.com is an independent research firm with a dedication to providing a list of the best web design companies and web development firms in the industry. Through meticulous research and developed methods for evaluating and ranking companies, bestwebdesignagencies.com has provided customers of web design and development services with a great resource to find a top performing web design company. Evaluations are carried out by a specialized team of researchers who examine thousands of applicants each month. bestwebdesignagencies.com provides their rankings free of charge to companies and individuals searching for a quality web design firm or looking for other design and development services with updates being provided on the first of each month. The website also provides information and resources for those looking to learn more about web design and development services.
To view the rankings of the best web design companies visit:
http://best-web-design-company.bwdarankings.com/best-web-design-companies
To learn more about Adlava visit: