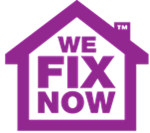 Mr Cocks emphasises that new leaders need to be open and transparent and that the sector as a whole needs to recruit people with a diverse range of skills
(PRWEB UK) 22 May 2013
It has been reported in Utility Week that the Waste Water Service Director at Severn Trent also explained that customers' expectations are growing, as consumers seek more information on what they do, how and when. He claims that "our history is that we have promoted a lot of people based on technical ability and it is not necessarily a fault of their own that they are not living up to the leadership challenge, but this needs to change." Mr Cocks emphasises that new leaders need to be open and transparent and that the sector as a whole needs to recruit people with a diverse range of skills.
Renowned for their Clapham plumbers, We Fix Now operates through the entire capital and its surrounding counties. Having been heavily involved within the industry for a number of years, the team have a strong interest in all updates and developments within the plumbing world. A representative speculates on what the advice could hold.
"Whilst technical ability is clearly very important, so too is customer service. It's good to see a large company leading the way and encouraging better communication between customers and providers. It will be interesting to see if this advice is taken on board."
We Fix Now is a London-based company providing emergency plumbers and electricians throughout the M25 and surrounding counties. Renowned for their fast and effective service, the firm also specialise in unblocking drains, fixing central heating and boilers and sorting problems with gas. With a strong focus on customer service, We Fix Now prides itself on providing fully qualified and experienced engineers day and night, every day of the year.