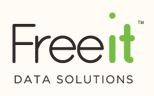 Zerto is the industry leader in virtual replication.
Austin, Texas (PRWEB) May 21, 2013
Freeit Data Solutions announced today that it has partnered with Zerto to deliver business continuity and disaster recovery services to the State of Texas public sector. As part of this new partnership, Freeit has also announced a new Department of Information Resources (DIR) contract that provides a source for Zerto on the state agreement. Zerto Virtual Replication is the only enterprise-class business continuity and disaster recovery (BC/DR) solution built for protecting mission-critical applications in virtualized data centers and cloud environments.
The new DIR contract (SDD-2174) allows any and all public sector entities inside the State of Texas to procure Zerto Virtual Replication software from Freeit at pre-negotiated prices. Freeit can also provide select services wrapped around a storage solution involving Zerto software.
"Zerto is the industry leader in virtual replication. We are constantly looking for partners that provide products that help our clients protect their mission-critical data and applications," said Wayne Orchid, CEO, Freeit Data Solutions. "It's not just data protection, we're dedicated to bringing more revolutionary products like Zerto to market in Texas. Companies that offer the most innovative solutions for their IT dollar, and help our clients see increased efficiency and cost reductions within their storage environments."
"Zerto combines the enterprise-class features of physical replication with the flexibility, ease of management, and scalability of virtual environments," said Ziv Kedem, CEO, Zerto. "We are proud to collaborate with innovative organizations to deliver superior disaster recovery services to market."