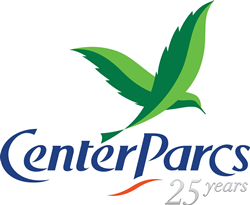 The business has reduced its absolute carbon emissions by 5% over the certification period of the last two years
(PRWEB UK) 21 May 2013
Center Parcs has today announced it has been recertified to the Carbon Trust Standard for all all UK operations, including its four villages - spanning 1,600 acres of forest - and remains on track to reduce its emissions by 20 per cent by 2020.
The business has reduced its absolute carbon emissions by 5% over the certification period of the last two years. Center Parcs has also placed amongst the top ten per cent on the Performance League Table of all organisations taking part in the UK Government's CRC Energy Efficiency Scheme.
Center Parcs' 1.6 million annual guests can not only enjoy the fact that they are reducing their carbon footprint by choosing a domestic short break over an international flight, but that the wider business has saved an additional 2,900 tonnes of carbon too: the equivalent of driving an average petrol car over 600 times around the equator.
Crucial to this achievement is Center Parcs' ambitious Sustainability Strategy which includes the commitment to invest over £300,000 of energy initiatives across its four villages each year. This is in addition to flagship initiatives such as a financial bonus to all staff based on carbon savings and a commitment of over £2 million to replace the boilers for the Subtropical Swimming Paradise at Whinfell Forest and Elveden Forest with a more efficient heating system and a Combined Heat and Power Unit.
Darran Messem, Managing Director – Certification at the Carbon Trust, commented: "By taking action to reduce its own footprint, and by having this independently certified, Centre Parcs is demonstrating that it is not just commiting to a target to reduce its emissions – it is well on the way to achieving it. Beyond this Center Parcs is setting an example for its 1.6 million annual guests and 6,000 staff, encouraging them to introduce energy efficiency into their everyday lives."
Chris Brooks, Sustainability Manager at Center Parcs, said: "The Carbon Trust Standard is testament to the hard work and commitment of our 6,000 employees over the last two years. At the end of last year we took this one step further and introduced our Home Energy Savers scheme to encourage and reward our staff to reduce carbon emissions at home as well as in the workplace."
The reduction in carbon emissions comes at a time when Center Parcs is undertaking a significant building programme for its new village in Bedfordshire. Due to open in spring 2014, Woburn Forest will set a new benchmark with carbon emissions 25% below the average of the four existing villages.
The Carbon Trust Standard is awarded to companies who consistently measure, manage and reduce their carbon footprint. Organisations must be able to provide an accurate footprint measurement, demonstrate an absolute reduction of their footprint, or equivalent relative efficiency improvement, and demonstrate good carbon management through carbon governance, accounting, reduction methods and targets.
For details on Center Parcs' Sustainability Strategy visit: http://www.centerparcs.co.uk/company/sustainability.jsp
For more information, please contact Laura Askew on:
0207 025 6539 / laura.askew(at)redconsultancy(dot)com
Notes to Editors:
Center Parcs
1. There are currently four locations across the UK; Sherwood Forest (Nottinghamshire), Elveden Forest (Suffolk), Longleat Forest (Wiltshire) and Whinfell Forest (Cumbria)
2. A new location (Woburn Forest) is due to open in spring 2014. Construction of Woburn Forest is well underway with only 10% of the trees in the original woodland being removed. Woburn Forest had very poor biodiversity prior to Center Parcs' arrival. Now, with a landscape asset manager and ground services manager, the forest is being protected and a long-term plan to improve the biodiversity of the forest is being put in place.
3. Center Parcs celebrated its 25th year in summer 2012
4. Center Parcs has been awarded the following accolades since 2008: the Green Business Award for Biodiversity Protection, Visit Britain 5 Star Rating, Hospitality Assured, Tommy Award for Best UK Holiday Provider, Biodiversity Benchmark - Land Management, Carbon Trust Standard, Good Spa Guide Award, ISO14001, Investors in People.
5. Center Parcs has an average annual occupancy rate of 97%.
6. Center Parcs offers short breaks all year round and welcomes over 1.6 million guests each year, 96% of guests expressing an intention to return.
Center Parcs Woburn Forest
Center Parcs is the UK's leading short breaks operator and every year over 1.6 million guests stay at the existing four villages each set in 400 acres of woodland. In spring 2014 Center Parcs Woburn Forest will open, a perfect location for families in London and the South East. Once Woburn Forest opens, there will be a Center Parcs within easy reach of a majority of all UK families. This is an opportunity to bring something new to the Center Parcs family with a number of exciting new concepts which will be announced over the next few months.
For more information, visit: http://www.centerparcs.co.uk/woburnforest
About the Carbon Trust
The Carbon Trust is an independent company with a mission to accelerate the move to a low carbon economy. The Carbon Trust:

advises businesses, governments and the public sector on opportunities in a sustainable, low carbon world.
measures and certifies the environmental footprint of organisations, products and services.
helps develop and deploy low carbon technologies and solutions, from energy efficiency to renewable power.
For further information on the Carbon Trust Standard, please contact the Carbon Trust press office on 020 7170 7050 or press(at)carbontrust(dot)com. Alternatively visit http://www.carbontrust.com.
1. Based on Defra emissions on the average petrol car
2. Benchmarked to 2010 emissions