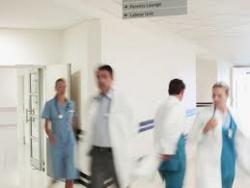 Medical Negligence is a serious issue; patient care should be prioritised over the desire to free up beds.
Bolton, UK (PRWEB UK) 24 May 2013
Last week the Lancashire Telegraph reported on concerns regarding the re-admission rate of Blackburn Hospital. With hundreds of patients being sent home from hospital too quickly in order to free up beds, worries regarding medical negligence are coming to the forefront of the public's mind (1).
In the article 'Concerns over Blackburn Hospital A&E Department's Readmission Rate Merry Go Round' (Dated 08/05/2013) it is stated that re-admission rates for those living in the Blackburn postcode are the third highest in the country, according to statistics published by the Health and Social Care Information Centre.
According to the Lancashire Telegraph, a key point has been raised by Pendle Liberal Democrat Peer Lord Greaves (1) –
"We need to know whether people are being discharged too soon, not being admitted properly in the first place of whether the aftercare when they are sent home is inadequate."
As reported by the Lancashire Telegraph, failing to admit a patient properly can lead to either mistakes or delays in diagnosis. Where treatment is delayed, patients can suffer from worsening or even new symptoms. In a situation like this, where the condition has worsened due to the wait, you could be eligible to receive delayed treatment compensation.
Asons Executive, Laura Williams, commented on the worrying re-admission rates:
"Seeing these statistics for one of our local hospitals is concerning. While medical care in the UK is usually of a very high standard, unfortunately government cuts have meant that NHS staff are often forced to achieve more with less. To save money and be more efficient, medical judgments can be rushed and mistakes made, often to the detriment of the patient.
"Medical Negligence is a serious issue; patient care should be prioritised over the desire to free up beds."
In the event that you consider yourself to have been subject to medical negligence, you must seek legal advice as quickly as possible. Taking action can prevent the same situation from reoccurring, helping others to avoid injury in future.
If you, or someone you know, have suffered as a result of misdiagnosis, non-treatment, or even through the administration of the wrong treatment, then you may be able to make a claim for compensation. Asons Solicitors deal with medical negligence claims on a regular basis, you can contact them on: 0844 850 1062 or you can fill out their claim form at http://www.asons.co.uk
-Sources-
(1)lancashiretelegraph.co.uk/news/10405342.Concerns_over_Blackburn_Hospital_A_E_department_s_readmission_rate__merry_go_round_/

About Asons Solicitors:
Asons Solicitors is a Bolton-based law practice that specialises in personal injury and industrial disease claims. Founded by brothers Imran Akram and Kamran Akram, Asons Solicitors has developed to become a young and dynamic law firm that delivers practical solutions to clients in times of difficulty. Their continued focus on their staff has seen them awarded with the Investors in People "Gold Award"; which is reflected in the professional and personable approach they take in working with clients. They strive to grow and to develop, and their supportiveness and attention to detail ensures that their clients use them time and again.
For further information contact:
Email: info (at) asons (dot) co.uk
Website: http://www.asons.co.uk