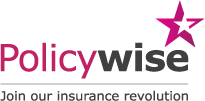 Telematics-based products often provide a more affordable alternative
Ipswich, Suffolk (PRWEB UK) 20 May 2013
Popular car insurance comparison site Tiger.co.uk will be featuring the new product, designed for higher risk motorists such as newly qualified or younger drivers, this week. It will also be introducing the standard car insurance product from Policywise at the same time.
Policywise is a relatively new company run by an experienced chartered insurance broker, offering a range of new and innovative insurance policies from standard car insurance products to more specialised cover.
Andrew Goulborn, Commercial Director of car insurance comparison site Tiger.co.uk, commented: "We pride ourselves on providing a range of products to suit the varied needs of shoppers coming to the site to obtain car insurance quotes. Because the cost of standard car insurance for higher risk motorists such as younger or newly qualified motorists can be particularly high, telematics-based insurance products often provide a more affordable alternative. This adds to our stable of telematics brands and brings the total number of telematics brands now offered on the site to twelve, more than any other comparison site currently has on offer."
About Tiger.co.uk:
Tiger.co.uk is a trading name of Call Connection Ltd. Tiger.co.uk is a UK based, independent car insurance comparison site, offering insurance quotes from over 150 motor insurance brands. Call Connection Ltd is authorised and regulated by the Financial Conduct Authority (number 308374).