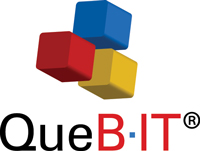 Scarsdale, NY (PRWEB) May 20, 2013
QueBIT is delighted to announce it has agreed to acquire the intellectual property and consulting resources of Big Sky Analytics. Big Sky is a leading provider of IBM SPSS predictive analytics consulting services, and widely recognized for its thought leadership in the fields of statistical modeling, data mining and predictive analytics.
SPSS was acquired by IBM in 2009, and the software products sold under the SPSS Brand are core to IBM's Analytics Strategy. The SPSS product line includes: SPSS Statistics (for statistical modeling), SPSS Data Modeler (for predictive modeling), SPSS Collaboration and Deployment (for deploying predictive models), and SPSS Decision Manager (for the optimization of predictive models). Big Sky offers industry leading expertise for the entire SPSS product line, with more than a decade of experience in leveraging SPSS technologies to deliver best practice solutions across all industries that require significant returns on their investments.
"By adding Big Sky to our established and leading Business Analytics team, we position QueBIT for the next phase of our development. We are currently a leading first order business analytics consulting provider (Business Intelligence and Financial Performance Management) and the addition of Predictive Analytics into our portfolio of Analytics offerings begins our evolution to second order analytics (Analytics driven by predictive modeling) and third order analytics (optimization of predictive modeling). Most of our clients haven't yet started their journey to achieving second and third order analytics, and we are excited to begin the process of educating and helping our customers achieve these goals. Optimized Predictive Analytics is the future, with the power to deliver tremendous and game changing returns on investment for clients, especially when supported by an organization with the skills and experience of Big Sky Analytics," said Gary Quirke, QueBIT CEO.
"We are very excited to add Predictive Analytics to the QueBIT products and services portfolio. Big Sky's deep experience in SPSS Predictive Analytics and Optimization meshes perfectly with QueBIT's current offerings built on TM1 and Cognos BI. As the newest members of the QueBIT team, we look forward to leveraging the tremendous people and resources of QueBIT to build a world class Predictive Analytics organization." - Scott Mutchler, CEO Big Sky
Big Sky will be merged into an SPSS consulting practice, operating under the QueBIT brand. QueBIT's existing analytics consulting practice, comprised of many engineering and mathematics graduates, will be leveraged as part a broader strategy to significantly grow SPSS software, consulting, and training revenue for QueBIT. Our immediate goal is to be recognized as IBM's go-to partner for SPSS in North America.
About QueBIT
QueBIT is an IBM Premier Partner and one of the leading providers of Business Analytics Solutions in North America, with hundreds of customers across many different industries, including: Banking, Insurance, Retail, Consumer Packaged Goods, Manufacturing and Not-For-Profit. QueBIT's primary goal is to help solve customer business problems in the areas of financial reporting and consolidations, budgeting and forecasting, what-if scenario planning, predictive modeling, profitability analysis and business intelligence.
QueBIT empowers companies to make better decisions faster through the adoption of a unique Implementation Methodology called CARE (Collaborative and Rapid Enablement). CARE maximizes the success of projects and empowers the end client to "own" both the solution and the technology at the end of the very first project. This achieves the lowest true cost of ownership for customers.
QueBIT enhances client's IBM Cognos TM1 implementations by offering a comprehensive suite of software products called QueBIT FrameWORQ. These products provide more flexibility with TM1 related to user interface, administration, report distribution, and financial consolidations.
To find out more information on how QueBIT can work with your organization to achieve the results that you desire, please contact us at 1800-QUEBIT1, email us at info(at)quebit(dot)com, or visit our website http://www.quebit.com.