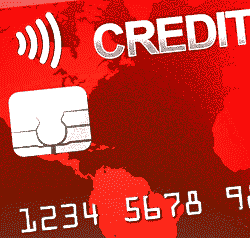 Many of the best UK credit cards have had contactless technology built in for a number of years.
London (PRWEB UK) 20 May 2013
Visa Europe today announced contactless payments across Europe were up by 46% for the first 3 months of 2013, to around 19 million transactions, with the UK (at 5.3 of the total) leading the charge according to news in today's Telegraph.
Cited in the article, Jemma Smith, head of communications and education at the Payments Council said:
"Customers have cards, lots of businesses have the technology and all our research suggests that customers are going to want to use it: over the past ten years, since the launch of chip and PIN, customers have become increasingly used to relying on their debit card in all kinds of situations, so making it an option for low value transactions as an alternative to cash is the final part of the jigsaw."
A spokeswoman for leading UK contactless credit card comparison website, uk.creditcards.com, commented:
"It's great to see that contactless technology is finally coming of age.
"Many of the best UK credit cards have had contactless technology inbuilt for a number of years, but obviously it requires a critical mass of retailers, especially influential retailers, to adopt the technology before people are happy to switch – perhaps that's why the UK is leading the European contactless charge. Most people travelling around London will have used an Oyster card and using contactless payment for shopping isn't really a huge leap from that."
As quoted in the Telegraph, Visa Europe themselves are expecting contactless to go from strength to strength; Anne Van Schrader of Visa Europe suggesting that by the end of 2013 monthly contactless payments could dwarf the 19million for Q1 2013 at around 50 million contactless payments per month. However, contactless credit cards have not been an overnight success, as Ms Van Schrader explained, "We've been building the contactless ecosystems across Europe since 2007 so it's fantastic to see consumers recognise its value."
_______
Based in Colchester, Essex, uk.creditcards.com is one of the UK's leading credit card websites.
With great tools, tips, news & comparison tables, uk.creditcards.com helps UK consumers get the best deal on their credit cards.