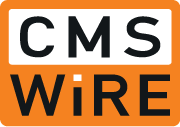 It is not about managing the experience or controlling the journey. It is about understanding your customers and the roads they like to travel." Mitch Lieberman, Managing Partner, DRI
(PRWEB) May 20, 2013
CMSWire.com, a web magazine focused on customer experience management, social business and document management, is holding a Twitter-based gathering, known as a "Tweet Jam," to discuss the pros and cons of customer journey mapping.
Customer journey mapping has been used by companies for years, but the paths that customers take to interact with brands have become more complicated in the digital age. Is it possible to create one single journey that a customer will follow or is it time to put this tool to rest? What does effective journey mapping provide and how do companies measure the value?
Join in on May 22nd at 10 am PDT / 1 pm EDT / 1700 GMT as CMSWire and the broader CMSWire community spends an hour discussing the opportunities and challenges of customer journeys.
These questions will shape the discussion:
1. What is the customer journey?
2. What are the advantages to mapping customer journeys?
3. What tools/processes do organizations use to map customer journeys?
4. How do we measure the value of customer journey mapping?
5. Journeys vs. "Chutes & Ladders" — can both analogies be right? Does one map better to B2B vs. B2C?
6. Will big data and predictive analytics make journey mapping irrelevant? What is the relationship between these things?
To help answer these questions, CMSWire has assembled a great group of industry experts to share sights and field experiences. Panelists include:

Darrin Archer, Senior Product Marketing Manager at Adobe — @darinarcher
Andrew Mueller, CEO at Mueller & Company — @AndrewMueller
Barbara Holmes, Director of User Experience at ISITE Design —@volleyballbarb
Carrie Basham Young, Community Design Professional and Original Member of the Socialcast Team —@carrieyoung
Denis Pombriant, Founder & Managing Principal at Beagle Research Group, LLC — @denispombriant
Tjeerd Brennininkmeijer, CMO at Hippo — @tbrenninkmeijer
Jeff Hora, Senior Community Manager at SDL — @jeffhora
Alex Lustberg, CMO at Lyris — @alustberg
Michelle de Haaff, VP of Marketing at Medallia — @Medallia
Thom Robbins, Chief Evangelist at Kentico CMS — @trobbins
Douglas Heise, Product Marketing Director at CoreMedia —@CoreMedia_News
All experience levels are welcome to join in, just tweet all questions and/or responses throughout the Tweet Jam. By using the #CXMChat hashtag, messages will automatically become part of the discussion.
Tweet Jam Participation Guidance
Twitter is a highly flexible medium. In order to keep the discussion useful to all, participants should follow the following guidelines:
1. Introduce themselves with their first #CXMChat tweet. Include name, job title and organization.
2. Subsequent tweets must start with the question number being responded to and the #CXMChat hashtag. For ex, "@bigbird Q5 Predicting the path a customer takes to reach a business is no longer possible #CXMChat "
3. Please don't pitch products or services; stay knowledge focused
4. Keep the discussion professional, but informal
5. Remember that this is a public chat -- be thoughtful
About CMSWire
The CMSWire.com web magazine, published by Simpler Media Group, Inc., focuses on customer experience management, social business and information management practices and tools. The publication was founded in 2003 and currently has more than 300,000 monthly readers.