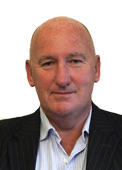 It's a superb deal designed to make faster speeds available and affordable to every business that needs it...
London, UK (PRWEB UK) 21 May 2013
XLN Business Services has taken a major step forward in helping the UK small business community get unbeatable business broadband speeds with the launch of their superfast fibre optic broadband network. With over 130,000 customers, XLN is second only to BT as the telecom provider to small businesses.
The Business Fibre tariff will answer the call of small business owners in the UK who need a reliable and quick connection suited to match all of their business needs.
James Wilson, Marketing Director at XLN said, "Our strength is that we only serve small businesses. We understand their needs precisely, build products that they need at low prices and have a world class account management team that makes every customer feel unique and valued. We don't have the distraction of consumers and large corporate customers which can take resources away from small business owners for who the telephone and broadband access is very important – sometimes critically important – to their success."
A third of XLN customers can now get 10 times faster broadband speeds by upgrading their tariff. From July, XLN is offering upgrades from just £10, which includes calls, unlimited data, free setup and a free wireless router.
"It's a superb deal designed to make faster speeds available and affordable to every business that needs it," continued James Wilson.
For more details and interviews, please contact:
Nadine Bourne on 0207 793 5940
-------------
About XLN Group
XLN is the small business specialist. XLN Ltd. was founded by Christian Nellemann in 2002 as XLN Telecom. It is located in London, United Kingdom and supplies business phone lines and business broadband to more than 130,000 customers. Deregulation of the UK Telecom's industry enabled XLN to offer an alternative phone service to BT™ at a considerably lower cost.
XLN's founder and CEO was first recognised as Ernst & Young's Entrepreneur of the Year in 2006 for Technology and Communication, winning again in 2010. XLN has also been a National Business Awards Finalist for five years: 2004, 2005, 2006, 2009, 2010 and 2012.
In 2007 and 2008, XLN was ranked on the Sunday Times Tech Track 100 survey of the 100 fastest growing technology companies in the UK and in 2011 and 2012 was listed as in the Sunday Times Buyout Track 100. IN 2010 and 2011 XLN also won British Venture Capital Association (BVCA) awards for 'Best Private Equity Backed Management Team'.