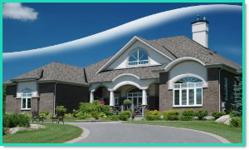 Statistics show that more burglaries happen during the summer months than at other times of the year....
Longwood, Florida (PRWEB) May 21, 2013
Summer is right around the corner and as homeowners travel to take family vacations, Teachers Insurance Specialists warns consumers on how important it is to protect their house and valuables when away from home. "Statistics show that more burglaries happen during the summer months than at other times of the year, reinforcing the importance of securing your home when you go out of town," says Simone Baldwin owner/operator of Teachers Insurance Specialists.
Homeowners can prevent a break-in, and protect their possessions, by following these simple tips:
Make sure all of the entry points to your home are secure.
Have a hold put on your mail delivery.
If you will be gone for several days, have a trusted friend or neighbor check on your home and pick up any packages or notices that may have been delivered.
Install a timer to control interior and exterior lights. Set several timers on lamps and alternate them to make it look like someone is there.
If you have expensive jewelry, take it to a safety deposit box at the bank. You can also use a home safe as long as it is secure.
A few days before going out of town, record contents with a video camera or cell phone. Document any personal possessions or electronics noted in your insurance policy. You can use the video for police or insurance reasons if your home is broken into. It is also a good idea to have a home inventory to keep record of important items.
Don't turn off your air conditioning. Thieves look for homes that don't have a running unit. Set the temperature at 79 degrees if you are worried about the expense of keeping your home cool while you're away.
Avoid talking about your future travel plans. Tell only close friends and family and ask them to not talk about it. Make sure your kids also keep it to themselves. If you post anything on social media, make sure your privacy settings are set so only trusted connections can see latest updates.
"These tips can help reduce a homeowner's chance of a break-in during their Summer vacation so that they will be able to truly relax and enjoy their trip," affirms Baldwin. "It is particularly important that Florida residents keep a good record of their valuables in case something happens and make sure their insurance policy provides adequate coverage to replace those significant belongings," adds Baldwin.
Teachers Insurance Specialists offers home insurance, car insurance and life insurance to Florida residents, specializing in custom products for Educators (and non-educators alike).
Baldwin states "Our home insurance agents are well versed in property insurance coverage for Florida residents. We can help homeowners identify the many discounts available to them. Additionally, we highly recommend consumers contact their home insurance agency and see how much they are paying for homeowners insurance. It's a good idea for consumers to also shop around each year to see how they can save additional money off their property insurance policy. Our website offers a quick quote form so you can compare us with your current home insurance provider."
For more Florida home insurance information visit: http://www.TeachersInsuranceSpecialists.com or call (407) 622-6634 or e-mail Simone (dot) Baldwin (at) horacemann (dot) com.