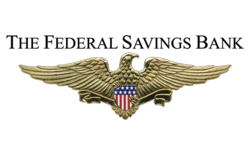 Residential real estate sales prices have now risen for 13 months straight, and the gains are expected to continue.
Chicago, IL (PRWEB) May 20, 2013
The Federal Savings Bank sees that the housing market has entered a period of great success, and now is a prime time opportunity for homeowners to take advantage of it. Because mortgage rates are hitting all-time lows, while new home purchases are increasing every week.
The demand for houses is so high that the supply of available homes is actually struggling to keep up. New construction is one way that the market is increasing inventory, but throughout the nation, buyer competition is still pushing housing prices up.
According to Bloomberg, 89 percent of U.S. cities experienced an increase in single-family home prices during the first three months of 2013. The median price was 11.3 percent higher than the first quarter of 2012, reaching $176,000. This is the most prices have risen since the end of 2005. San Francisco, Atlanta, Phoenix and Akron, Ohio, are a few of the cities that saw the greatest growth.
Residential real estate sales prices have now risen for 13 months straight, and the gains are expected to continue. It is possible that the Case-Shiller index - which records United States home prices - could soon reach a peak year-to-year gain of 17 percent. The country hasn't experienced this large of a margin since 2005, as reported by Bloomberg.
Analysts believe that low rate mortgages are the leading cause of this market success. The rates have been on a decline for months, so now is a good time for homeowners to get off the fence about selling. According to the most recent report from Freddie Mac, 30-year fixed-rate loans are currently at 3.51 percent and the rate for 15-year fixed mortgages is 2.69 percent.
Home builders' gain confidence in sales expectations
The influx of demand for residential real estate has been beneficial for U.S. home builders because they are seeing a lot more opportunities to work. Based on their experiences in the past month, builders are feeling confident in the continuation of rising home sales, according to The Wall Street Journal.
In fact, the workers' expectations of sales this month reached the highest level in over five years. The housing market index measures this confidence and is comprised of three smaller components. All three components rose, as reported by the source, but the housing market index in particular saw a major growth of three points, from 41 to 44 in April and May.
"Builders are noting an increased sense of urgency among potential buyers as a result of thinning inventories of homes for sale, continuing affordable mortgage rates and strengthening local economies," Rick Judson, a North Carolina home builder, told the Journal.