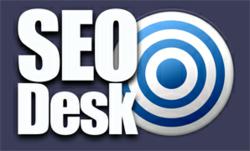 (PRWEB UK) 21 May 2013
When people are looking to hire a car, it is important to have options that are close or relevant to their needs and this is where the expansion of the Ideal Care Hire service will come in very handy. Ideal Car Hire have been providing car hire services in London since 2009 and the firm is delighted to announce their expansion into North London. This means that there is a new option for car hire Islington and car hire North London services.
With the cost of running a car, many people, especially in the London area, are deciding against owning a car. This is a sensible move but there can still be times when the benefits of a car outstrip the negatives. The use of a car hire service provides people with easy access to a quality and reliable car when they need it most without having to worry about the expense and upkeep of the car at all other times.
Since 2009, Ideal Car Hire have been known for providing a wide range of cars in locations close to the main transport hubs and tourist destinations in London. This service has been a key factor in making it easier to get around during time in London but this expansion aims to bring more convenience and benefit to London locals' businesses. Tourists will always be a major market for any car hire firm but it is important to acknowledge the changing nature of car ownership.
The emergency of this north London car hire service will bring benefits to many firms and individuals that are keen to have the freedom that a car can provide without the year round cost.
About Ideal Car Hire:
Ideal Car Hire formed in 2009 and have been providing a strong range of car hire options. The convenience of being located to major transport hubs and tourist destinations ensures that it has never been easier to get on the road or to continue the journey. With cars for every budget and a fleet that can cater for every size demand, Ideal Car Hire provide a natural choice for anyone looking for a great London car hire service.