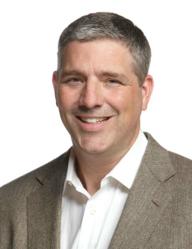 The next generation of family leaders is well prepared to steward the company through the next century.
Freeport, ME (PRWEB) May 20, 2013
Outdoor retailer L.L.Bean, announced today the election of Shawn Gorman as its new Chairman. Mr. Gorman replaces Leon Gorman who has served as Chairman of the family controlled Board of Directors. In 2001, Leon assumed the Chairman's position following his retirement as President and CEO, a position he held for over 30 years. Leon Gorman has been named Chairman Emeritus and will remain a member of the Board. The announcement follows L.L.Bean's Annual Shareholder and Board of Directors meeting held on Friday, May 17. L.L.Bean is a privately held, family owned business.
L.L.Bean President and CEO, Chris McCormick said, "The Board election marks the completion of a family leadership transition process initiated by Leon two years ago. As with Leon's transition from President and CEO 12 years ago, this has been a carefully planned succession process. It represents the family's reaffirmation of their intentions to continue the business as a family owned enterprise and their interest in beginning the transition of leadership to the next generation of family owners."
Shawn Gorman said, "I have had the opportunity to learn the business from the ground up under Leon's and Chris' leadership over the past 20 years, and am pleased to have the confidence of Leon and the family as I step into the Chairman role. The next generation of family leaders is well prepared to steward the company through the next century with the same commitment to the outdoors, customer service, quality and core values that our customers, and all other stakeholders, have come to expect from L.L.Bean."
Leon Gorman was President and CEO of L.L.Bean for over 33 years. He served the company for over 50 years in a combination of leadership roles including CEO and Chairman. Under his leadership the company grew from a $2.5 million retailer selling through the mail with a single store in Freeport to an over $1 billion multi-channel marketer with over 5,000 employees and an iconic brand known throughout the world. Leon Gorman has also been known for his involvement in Maine community affairs and charitable causes.
Chris McCormick succeeded Leon in 2001 as the first non-family President and CEO. Under his leadership L.L.Bean has continued to grow, expanding its retail store base and becoming a leader in on-line retailing.
Shawn Gorman is great-grandson of company founder L.L. and is Leon Gorman's nephew. He has worked in multiple aspects of the business for over twenty years, most recently serving as Senior Vice President of Brand Communications. He is active in community affairs, serving on the United Way of Greater Portland (UWGP) Board of Directors, and having chaired the 2011 UWGP annual campaign. Mr. Gorman also chairs the Board of the John T. Gorman Foundation, a charitable organization established by his late uncle, Tom Gorman. The Foundation donates millions of dollars each year to Maine-based community programs and projects.
Leon Gorman said, "I'm pleased to see the next generation of family leaders reaffirming their commitment to L.L.Bean and continued family ownership. This is a great time for this transition following our completion of the company's first 100 years. We have the family talent available and prepared to step into leadership. And we have a very strong executive management team that has the confidence of the family. Everything is in place to carry the company successfully into its next 100 years."
About L.L.Bean, Inc.
L.L.Bean, Inc. is a leading multi-channel merchant of quality outdoor gear and apparel. Founded in 1912 by Leon Leonwood Bean, the company began as a one-room operation selling a single product, the Maine Hunting Shoe. While its business has grown substantially, the company remains committed to the same honest principles upon which it was built – a focus on the customer, continuous product improvement and innovation, respect for people, preservation of the natural environment and a 100% satisfaction guarantee. L.L.Bean products are rigorously tested, guaranteed to last and always shipped free. The 220,000 sq. ft. Flagship campus of stores in Freeport, Maine is open 24 hours a day, 365 days a year and welcomes more than three million visitors each year. L.L.Bean can be found worldwide at llbean.com. Join L.L.Bean on Facebook, Twitter and YouTube. A privately held company, L.L.Bean does not publicly disclose financials.