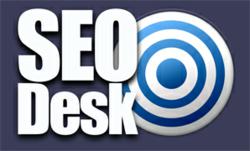 (PRWEB UK) 22 May 2013
Floored Again, the mobile carpet and flooring experts in London, Kent and Surrey are pleased to announce that they have launched a new responsive website. This website will provide all customers with an easier and convenient way to engage with the firm and find out the best flooring solutions for their needs.
With over 15 years of experience in the flooring industry, Floored Again have shown that they are able to provide the best possible range of floors and top of the line flooring services. However, in this modern era, there is a need for every firm to do more and the launch of a new style website will enable the firm to ensure that their level of customer service matches the flooring advice and services provided to customers. When it comes to carpet Richmond or carpet Guildford services, there is now a complete service for local customers.
Anytime of day or night, customers will be able to contact the company for flooring advice or looking to make an appointment. This will be logged and a response will be offered quickly, greatly reducing the waiting time for all customers. Sometimes, finding the right flooring solution for a home or property can be a matter of great urgency and this new responsive website is sure to provide great benefit to all customers in London, Surrey and Kent.
Floored Again have always believed that their core strengths have been in providing great flooring products and services to customers. The addition of this new style website will help to ensure that all levels of the business operate at a higher level.
About Floored Again:
When it comes to the best range of flooring options in London, Surrey and Kent, Floored Again have shown themselves to be the number one choice for 15 years. With wood, vinyl, carpets and a whole lot more, Floored Again are able to provide customers with a wide range of stock and will ensure that the flooring is properly fitted and installed.