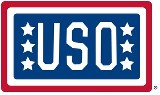 Arlington, VA (PRWEB) May 20, 2013
What: USO Care Package Service Project
Who: Sloan Gibson, USO President and CEO
Lynn Chwatsky, Vice President of Outreach Initiatives and Partners, Sesame Street
Cookie Monster, Sesame Street
Representatives from:
• U.S. Senate
• U.S. House of Representatives
• USO Congressional Caucus
When: May 22, 2013
10:00 a.m. - 1:00 p.m. EST
Where: Rayburn House Office Building Foyer
Washington, D.C. 20515
Cross Streets: Independence Ave. and 1st Street
Notes. (1) Media attending should enter through Independence Avenue entrance of the Rayburn building. (2) USO photos available following event.
Why: With nearly 2.3 million men and women serving in uniform and another two to three million military families stationed around the globe, our troops need our continued support. On May 22nd, the USO will hold its biannual USO Care Package Service Project event on Capitol Hill to express America's gratitude to those who currently serve, assemble 2,000 USO Care Packages for troops and celebrate its five-year partnership with Sesame Street.
Throughout the USO's 72-year history, it has partnered with many entities to help extend its reach and expand its support for troops and families. Those relationships make it possible for the USO to be there in powerful ways for those who need us most. Our friends at Sesame Street are among the USO's greatest supporters. Touring the globe since July 2008, the Sesame Street/USO Experience for Military Families has taken its message to more than 368,000 troops and military families, and performed 631 shows on 145 military installations in 33 states and 11 countries, and is an extension of Sesame Street's military families initiative.
In addition to celebrating the five-year milestone and assembling vital comfort items for those stationed in harm's way, the USO and Sesame Street will formally announce that their tour will re-deploy to Eielson Air Force Base in Alaska on May 29. The tour will then travel to 42 installations in eight countries over the next five months.
Quotes:
Attributed to Sloan Gibson, USO President and CEO
"It is a privilege and an honor to say thank you to our troops and their families 365 days a year. Our partnership with Sesame Street is one of the many ways the USO does this for our loved ones and we are thrilled to be celebrating five years of friendship," said Sloan Gibson, USO President. "Working together we expand our reach and support in a very powerful and meaningful way for those who need us the most.
Attributed to H. Melvin Ming, President and CEO, Sesame Workshop
"Sesame Street has so much admiration and respect for our military families, we feel privileged to partner with our friends at the USO and be a part of this special event. This is a great way to show our continued support to our service men and women and to celebrate five years of bringing our resources and the Sesame Street/USO Experience to Military Families at installations around the world."
About the USO
The USO lifts the spirits of America's troops and their families millions of times each year at hundreds of places worldwide. We provide a touch of home through centers at airports and military bases in the U.S. and abroad, top quality entertainment and innovative programs and services. We also provide critical support to those who need us most, including forward-deployed troops, military families, wounded warriors and families of the fallen. The USO is a private, non-profit organization, not a government agency. Our programs and services are made possible by the American people, support of our corporate partners and the dedication of our volunteers and staff.
In addition to individual donors and corporate sponsors, the USO is supported by President's Circle Partners: American Airlines, AT&T, Clear Channel, The Coca-Cola Company, Grand Canyon University, jcpenney, Jeep, Kangaroo Express, Kroger, Lowe's, Northrop Grumman Corporation, Procter & Gamble and TriWest Healthcare Alliance and Worldwide Strategic Partners: BAE Systems, The Boeing Company, Lockheed Martin, Microsoft Corporation and TKS Telepost Kabel-Service Kaiserslautern GmbH & Co. KG. We are also supported through the United Way and Combined Federal Campaign (CFC-11381). To join us in this patriotic mission, and to learn more about the USO, please visit uso.org.
About Sesame Workshop
Sesame Workshop is the nonprofit educational organization that revolutionized children's television programming with the landmark Sesame Street. The Workshop produces local Sesame Street programs, seen in over 150 countries, and other acclaimed shows including The Electric Company, to help bridge the literacy gap. Beyond television, the Workshop produces content for multiple media platforms on a wide range of issues including literacy, health and resilience. Initiatives meet specific needs to help young children and families develop critical skills, acquire healthy habits and build emotional strength to prepare them for lifelong learning. Learn more at http://www.sesameworkshop.org.
###