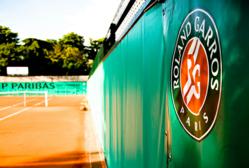 Grand Slam Tennis Tours organizes and escorts tennis enthusiasts on luxury tennis vacations worldwide to see the top professional players compete on the biggest stages.
Stowe, VT (PRWEB) May 22, 2013
Sitting Courtside for the Men's and Women's French Open finals, staying in the luxurious Hotel Lutetia in the famous sixth district of Paris, or a dinner cruise on the River Seine. Perhaps a city tour or playing tennis at a world-renowned club in Paris on the red clay right next to Jo-Wilfried Tsonga followed by a classic Parisian brunch sounds more interesting. Grand Slam Tennis Tours is offering all this and more as part of their luxury tennis travel packages to Paris.
Each travel package includes six nights and offers tennis fans a choice of Category one or Category two tennis tickets for three days of their choosing. If none of the stock packages look right, they are all fully customizable. No itinerary planning headaches, and there hasn't been a better time to travel to Paris in years!
Springtime in Paris is what dreams are made of. Only problem is, for the last eight or nine years, they have remained just a dream. With outrageous exchange rates and a looming certainty that Rafael Nadal would win the French Open, springtime in Paris has seemed more like an overpriced bore.
But times, they are a-changin'. This springtime in Paris breathes new life into our dreams, restores our anticipation in Roland Garros, and makes the Euro look a little less like Monopoly money.
Long has the Euro dominated our American Dollar, and while we are still hopelessly reaching for the elusive one-to-one exchange rate, now is as good a time as ever to make your trip to Paris a reality. With an exchange rate of 1.28 and the French Open starting next week showcasing a newfound volatility atop the Men's game, there is an air of new possibilities and relative affordability.
This clay court season has been unpredictable, at best. The resurgence of Nadal was stymied in the Monte Carlo Final by a seemingly injured Djokovic. Djokovic then proceeded to lose to the young Grigor Dimitrov in Madrid as the Greatest-Of-All-Time Roger Federer failed to defend his title there in an early loss to Kei Nishikori. Things just aren't shaking out like tennis fans are used to. With Murray now pulling out of Rome and likely the French Open, as well as Nadal being stretched to three sets in a very unfamiliar kind of way, Roland Garros, for the first time in years, seems to really be anyone's tournament to win.
Compelling story lines are what makes sport so unique and consistently interesting. The French Open has, for the better part of a decade, been missing one of these. Only now, in 2013, has this been restored and woven seamlessly back into the blend of culture and history that only Paris can provide. Grand Slam Tennis Tours affords the services that nobody else can provide. Choose from upper or lower level ticket packages, or create a completely customized itinerary. Packages include hotel, tickets, welcome dinner, city tour of Paris, farewell dinner cruise, opportunity to play tennis on the red clay, commemorative gift, and services of the tour hosts.
Grand Slam Tennis Tours, based in Stowe, VT, has been the industry leader in luxury tennis travel for twenty-five years. Offering travel packages to all four Grand Slams as well as many of the larger Masters series tournaments around the world, Grand Slam Tennis Tours prides themselves on personal customer service and tailoring clients' experiences to match their dream tennis vacation.
Visit GrandSlamTennisTours.com for package details, dates, and pricing.