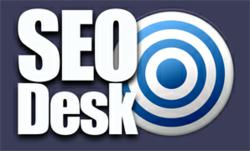 (PRWEB UK) 23 May 2013
The teachings of Kezia Noble in helping men learn how to get a girlfriend have been a huge success and to celebrate, Kezia is providing a gift at no charge to all new subscribers to her newsletter and advice. In a world where there is so much focus on relationships, dating and finding that special someone, Kezia Noble has managed to rise above the rest of the relationship gurus and experts.
Widely regarded as the premier instructor on providing men with advice to get the women of their dreams, thousands of men seeking relationship advice regularly pay large sums of money to attend conferences, seminars and talks hosted by Kezia. It is understood that not everyone is able to afford or justify the cost of these high-profile events but there is a level for everyone that is keen to find out the secrets of showing how to get a girl to like you.
These seminars provide the inside track on how to seduce a woman and the speeches from a recent prestigious event in London are now on offer to new subscribers at the Kezia Noble site. Over 200 attendees paid considerable sums of money to attend these seminars in person but now the key speeches for the event are being provided at no cost to anyone that signs up for regular advice and dating tips.
Anyone that is on the lookout for a girlfriend will know how difficult it can be and this is where getting expert advice can make all the difference. Learning the best way to behave and the proper way to approach a woman can make all the difference and it is obvious that this information can change the way that men date forever.
Any man that is keen to find the secrets of a successful dating life but can't afford to pay the cost of attending seminars can benefit by aligning up for the Kezia Noble online experience.
About Kezia Noble:
As the world's leading female expert in helping men pick up women, Kezia Noble is in high demand from mainstream TV and media all around the world. Since 2006 Kezia has been providing a crucial insight into the mind of women and helping men to get in contact with women or that one girl they are looking for.