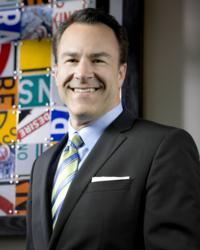 Many drivers don't realize they may be impaired even after two drinks in one hour. -Jason Waechter
Southfield, MI (PRWEB) May 20, 2013
On Tuesday, May 14, 2013 the National Transportation Safety Board (NTSB) recommended the blood-alcohol content (BAC) to be reduced from 0.08 to 0.05.
According to a NTSB press release, research "showed that although impairment begins with the first drink, by 0.05 BAC, most drivers experience a decline in both cognitive and visual functions, which significantly increases the risk of a serious crash. Currently, over 100 countries on six continents have BAC limits set at 0.05 or lower. The NTSB has asked all 50 states to do the same."
Although the number of alcohol related fatalities has reduced significantly since the BAC was lowered in 2002 from 0.10 to 0.08, it still accounts for almost 10,000 deaths each year which is about 30% of all fatalities recorded in the United States.
"Most Americans think that we've solved the problem of impaired driving, but in fact, it's still a national epidemic," NTSB Chairman Deborah A.P. Hersman said. "On average, every hour one person is killed and 20 more are injured."
Lowering the rate to 0.05 would save about 500 to 800 lives annually, states a May 14th CNN U.S. article.
Auto accident attorney Jason Waechter of http://www.michigan-no-fault-auto-accident.com says: "This move goes hand-in-hand with National Highway Traffic Safety Administration's (NHTSA) and the Ad Council's recent campaign, "Buzzed Driving is Drunk Driving," Many drivers don't realize they may be impaired even after two drinks in one hour. If this change occurs, it would basically make anyone with a .05 BAL 'automatically' negligent for a civil car wreck case."
NTSB and NHTSA's ultimate goal would be reaching a zero tolerance policy.
In a study reviewed by NTSB, participants showed that driving performance was affected at as little as 0.01 BAC. In another study, at 0.048 BAC there was reduction in memory function and information processing as well as increased errors.
NTSB also recommended that anyone convicted of drinking and driving would be required to install a breathalyzer into their vehicle and are favoring built-in alcohol detectors which would be able to read alcohol levels through the steering wheel.
"Alcohol-impaired crashes are not accidents," said Hersman. "They are crimes. They can – and should – be prevented. The tools exist. What is needed is the will."
###
Jason Waechter has spent two decades cementing his reputation for results. Jason's four lawyer law firm can assist in any personal injury case but over the years he has specialized his practice to motor vehicle accidents. Jason has won millions for auto accident victims and contributed significantly to safety education and accident prevention. He has entrenched himself as one of the nation's premier lawyers, recently being named to the Michigan Super Lawyers and Michigan's Best Lawyers & Law Firms.