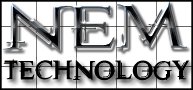 "Securing the Telephone Network is as important as securing Data Networks from intrusion, compromise, and abuse."
University Center, MI (PRWEB) May 21, 2013
NEM Technology and Avaya have teamed up to showcase new technology from Avaya in an exciting lunch and learn being hosted at Saginaw Valley State University on May 29, 2013. The time of the event is between 11AM and 2PM with lunch being provided at no-cost to participants. The concept of the event is "Keeping You Connected to Everything."
"Data Security seems to be a really hot topic with a number of organizations in Michigan right now and telecommunications is the often overlooked side of the network which we will be discussing during the live Q&A session," states Lary Holland, President of NEM Technology. NEM Technology is an authorized business partner of Avaya with Design Specialists in Enterprise Contact Center and Unified Communications Portfolios, Solution Specialists in Radvision Scopia, as well as Implementation and Solution Specialists in Avaya's robust SME market segments.
"Enhanced 911 or E911 is another topic that we will be fielding questions and providing answers to during the live Q&A session which affects government, businesses, and the education environment," Holland further stated.
As part of the event, educational material, product information, demonstration hardware, and more will be available for participants to view during the event and after the event. You can RSVP via email at rsvp(at)nemtechnology(dot)com or via telephone at 877-739-2177. Seating is of course limited, so RSVP quickly.
About NEM Technology
NEM Technology is a privately held company that partners with leading computer, networking, telecommunications, and security companies to provide the best in telecommunications, networking, surveillance, and business technology services. Believing in the power of partnership, the company's mission is enshrined with the philosophy of "keeping you connected to everything." NEM Technology is headquartered in Oscoda, MI competing globally while operating locally. For more information contact their offices at 989-739-2177 or visit them at http://www.nemtechnology.com.
About Avaya
Avaya is a leading global provider of next-generation business collaboration and communications solutions, providing unified communications, real-time video collaboration, contact center, networking and related services to companies of all sizes around the world.