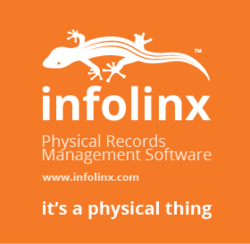 Kensington, MD (PRWEB) May 23, 2013
Today, Infolinx System Solutions™, a leading provider of enterprise physical records management software, announced the availability of their full Infolinx WEB product line via cloud services provided by the Microsoft Azure platform.
Financial benefits including significantly reduced initial investment cost and diminished necessity for IT resource allocation have long made the cloud an attractive alternative to standard on-premises installations. It is the relatively recent perceived reliability of the cloud, however, that is providing organizations with the confidence to move into this new technological frontier. The once common objections of cloud dependability, accessibility, performance and security are rapidly becoming obsolete.
The cloud-based solutions offered by Infolinx include all the industry-leading functionality designed into the on-premises versions resulting in an imperceptible difference to end-users. "Reflective of our commitment to providing clients with leading technology solutions, our support of cloud-based software is just the next logical step in our evolution as an organization," commented Tim Butler, Managing Director at Infolinx.
About Infolinx®
Infolinx System Solutions is a leading provider of DoD5015.2-certified enterprise physical records management software. Full life cycle records management for archives, records centers and file rooms includes integrated Enterprise Content Management, third-party warehouse integration, robust searching, online requesting, complete audit history, location reconciliation, supply item ordering, retention schedule and legal holds management, integrated RFID technology, space management with charge-back functionality, extensive reporting capability, advanced security configuration, workflow email notifications, and legacy data sharing. Available as an on-premises or cloud-based solution, Infolinx maintains clients within all major business segments and the public sector. Infolinx System Solutions Demo.