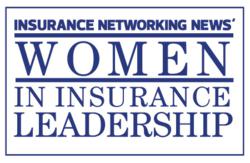 The WIL program recognizes 10 female insurance executives from IT or other business function who have made a substantial impact on their organizations.
Chicago, IL (PRWEB) May 20, 2013
Insurance Networking News (INN), the brand that connects the insurance industry's business and IT communities, is accepting nominations for its 2013 Women in Insurance Leadership (WIL) awards. The WIL program recognizes 10 female insurance executives from IT or other business functions who have made a substantial impact on their organizations.
INN will announce the winners in September on its web site http://www.insurancenetworking.com and will publish in-depth profiles of all 10 winners in its October/November 2013 print and digital editions.
Awards will be presented at the Women in Insurance Leadership Forum, which will be hosted by Insurance Networking News on Oct. 29-30, 2013, at the InterContinental Chicago hotel. The event's agenda includes topics on leadership development, IT/business alignment, mentoring, and more.
Now in its eighth year, INN's WIL program has detailed the extraordinary efforts of more than 60 professionals whose leadership has set the standard for the application of technology in the insurance business.
WIL judges – who are all previous Women in Insurance Leadership winners – are asked to consider both the quantitative and qualitative aspects of the nominee's performance and the influence she has had on both her institution and the insurance community as a whole. Nomination forms can be downloaded on the WIL Awards landing page.
Along with its call for WIL nominations, INN also is releasing of its second-annual Women in Insurance Leadership Insight Report, which focuses on the career development of women in the insurance profession. The study, conducted in partnership with the Women in Insurance Networking Group (WING) professional group, found that gender diversification, especially at the executive level, is improving in the insurance business. However, women looking to advance up the ladder still face challenges. The report is available for download.
For more information on the WIL award program and report, contact Editor-in-Chief Carrie Burns at (312) 777-1366; carrie.burns(at)sourcemedia(dot)com. For more information on the WIL Forum sponsorship opportunities, contact Publisher Holli Gronset at (847) 428-0627; holli.gronset(at)sourcemedia(dot)com.
About Insurance Networking News
Insurance Networking News focuses on how technology is being implemented to support insurers' strategic business objectives, providing insightful analysis of the technology innovations utilized to automate critical processes. Insurance Networking News is written to help senior insurance executives obtain mission-critical information on resolving industry challenges.
About SourceMedia
SourceMedia, an Investcorp company, is a diversified business-to-business media company serving the financial industry and the related fields of professional services and technology. SourceMedia offers its clients and subscribers professional information services – both print and digital – industry-standard data applications, in-depth seminars and conferences, and specialized marketing services.