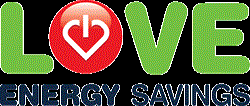 By switching supplier with Love Energy Savings, the average UK home could save up £270 per year on their energy prices
Bolton, Greater Manchester (PRWEB UK) 21 May 2013
According to their May 17th press notice, the government has discovered in the year up to March 2013, only 16% of households switched energy supplier.
In the survey, the DECC Public Attitudes Tracker – Wave 5, it was found 80% of households think about energy saving behaviours, with 59% of adults concerned about rising energy bills.
It comes as somewhat of a surprise that 84% of households didn't switch to a different supplier, despite many being very conscious of energy prices and instead staying on the same tariff for over a year.
Homes and businesses that don't regularly review their energy prices will not be on the most competitive rates in the market and end up paying over the odds for their energy.
The governments Energy Bill aims to make the energy market simpler so consumers will feel less threatened by it.
Ed Davey, Energy and Climate Change secretary said: "When consumers are feeling the pinch, it's not right that [UK households] are put off switching or engaging in the energy market."
Consumers who have not reviewed their energy prices recently are unlikely to have the best gas prices or electricity rates available. Using a comparison company to compare home energy prices is the quickest and easiest way of finding the cheapest energy price available.
Jonathon Stead, Marketing Executive at Love Energy Savings said: "it's surprising to see so many homes not take 5 minutes to switch to a cheaper energy tariff when 59% of respondents are worried about rising prices."
He added: "By switching energy supplier with Love Energy Savings, the average UK home could save up £270 per year on their home energy prices".
Love Energy Savings provide free, online energy comparisons for homes and businesses. Those who have high energy bills should get a quick online comparison and see how much they could save by visiting http://www.LoveEnergySavings.com