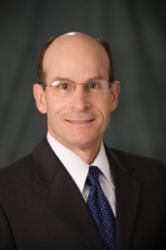 Arthur has played a key role in advancing the education and training of inland marine underwriters.
Malvern, PA (PRWEB) May 22, 2013
Arthur L. Flitner, CPCU, senior director of knowledge resources for The Institutes, received the Inland Marine Underwriters Association (IMUA) Excellence in Education Award. The award was presented at the IMUA Annual Meeting on May 21 in Atlanta.
"Arthur has played a key role in advancing the education and training of inland marine underwriters," said Kevin O'Brien, ARM, president and CEO of IMUA. "His vision and education acumen have resulted in valuable contributions to furthering the professional development efforts of IMUA."
In his role at The Institutes, Flitner is responsible for providing subject matter expertise on educational content for The Institutes' various products and services, as well as increasing the industry's awareness of The Institutes' content through presentations and published articles.
Flitner earned a bachelor's degree, summa cum laude, in English from Ohio University, and a master's degree in English from Eastern Michigan University. He holds the Chartered Property Casualty Underwriter (CPCU®), Associate in Risk Management (ARM), and Associate in Claims (AIC) designations.
About The Institutes
The Institutes are the leader in delivering proven knowledge solutions that drive powerful business results for the risk management and property-casualty insurance industry. The Institutes' knowledge solutions include the CPCU designation program; associate designation programs in areas such as claims, risk management, underwriting, and reinsurance; introductory and foundation programs; online courses; research; custom solutions; assessment tools; and continuing education (CE) courses for licensed insurance professionals and adjusters through their CEU.com business unit.
The Institutes are affiliated with the CPCU Society, a community of credentialed insurance professionals who promote excellence through their technical expertise and ethical behavior and The Griffith Insurance Education Foundation, a non-profit educational organization that promotes the study and teaching of risk management and insurance.