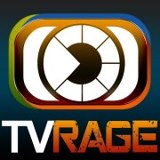 (PRWEB) May 21, 2013
TVRage.com today shines its spotlight on a recent interview conducted by staff writer Kimberly Ainsworth. She was fortunate enough to get the chance to interview actor Kurt Fuller, a personal favorite of hers, and star of over one-hundred films and TV shows. The two talked for over an hour, discussing Kurt's current role as the lovable "Woody" on "Psych," his past turn as the corrupt angel Zachariah on The CW's "Supernatural," how he has managed to stay relevant and always working for nearly three decades, and more.
Part 1 of the (very) in-depth conversation can be found here. Be sure to look for part 2 on Wednesday, and don't forget to tune in later that night for all-new episode of "Psych" at 10pm EST on USA.
Other links from around TVRage:
20 of the most memorable quotes from season 2 of "Arrested Development"
The history of "Star Trek", part 1
Review: Game of Thrones Season 3, Episode 8