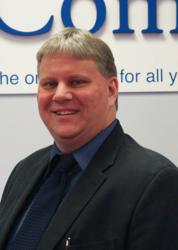 Even though the footprint for computers has decreased considerably over the years, super computing power is still going to require some space.
Chicago, IL (PRWEB) May 21, 2013
One of the challenges organizations are often unprepared for when planning to implement big data technology for custom computers is the significant amount of space required for the hardware. While the footprint has shrunk dramatically over the last 50 years, until recently, there was no getting around the fact that big data still requires a big physical space.
There is a new solution.
Modular datacenters are pod-like structures that can be ordered, delivered, built, equipped and ready for action within months. Some containers will house 19 server cabinets within320 square feet. This is a complete turnkey solution that includes power, cooling, racking, fire suppression, cabling, access control and fire/weather-proofing.
"Even though the footprint for computers has decreased considerably over the years, super-computing power is still going to require some space." explained Ace Computers CEO John Samborski. "Floor space considerations and solutions are something we are aware of because of the computer projects we build for the federal government and universities." Following are a few benefits of these modules:

The closed architecture of the module means that energy consumption can be closely managed. Users report a reduction in energy costs of up to 30%.
Modules can either be placed inside the building, or on the grounds (parking lots, roofs, etc.)—basically anywhere local code permits.
Modules can be shipped anywhere in the world.
They can be added, integrated or retrofitted into the customer's existing datacenter footprint, or combined into a system of modules.
They allow datacenter capacity to be added in natural, manageable increments.
A module can be treated as a single unit for U.S. Federal Communications Commission (FCC)-compliance certification.
In addition to these datacenter modules, a second type of datacenter container system has a main structure composed of prefabricated components that can be quickly built onsite and added as capacity is needed, i.e. a single building divided into multiple datacenter halls.
"This means that lack of space is no longer an issue with entities that need to incorporate big data capabilities into their technology infrastructure," Samborski said. "This is an ingenious, flexible solution that more and more organizations are beginning to embrace."
Multiple award-winning Ace Technology Partners (Ace Computers) is a Woman-Owned Small Business custom technology systems builder and reseller for the public sector as well as the commercial sector. It has been an industry leader since 1983. In addition to some of the finest academic institutions in the U.S., long-term clients include the U.S. Department of Energy and the U.S. Department of Defense. Ace Computers builds custom technology with the same components that top manufacturers use without the premium price. Its principal, recognized industry expert John Samborski, is an alumnus of Intel's prestigious board of advisors. In addition to its Greater Chicago headquarters, Ace Computers has locations in Wisconsin, Nevada, New Jersey, Pennsylvania, Minnesota, and Idaho. To contact Ace Computers, call 1-877-223-2667 or 1-847-952-6900 or visit http://www.acecomputers.com.
###
For media inquiries, contact Jean Van Rensselar at Smart PR Communications; 630-363-8081; jean(at)smartprcommunications(dot)com.
Visit the Media Room at: http://acecomputers.com/MediaRoom.asp
Multiple award-winning Ace Technology Partners (Ace Computers) is a Woman-Owned Small Business custom technology systems builder and reseller for the public sector as well as the commercial sector. It has been an industry leader since 1983. In addition to some of the finest academic institutions in the U.S., long-term clients include the U.S. Department of Energy and the U.S. Department of Defense. Ace Computers builds custom technology with the same components that top manufacturers use without the premium price. Its principal, recognized industry expert John Samborski, is an alumnus of Intel's prestigious board of advisors. In addition to its Greater Chicago headquarters, Ace Computers has locations in Wisconsin, Nevada, New Jersey, Pennsylvania, Minnesota, and Idaho. To contact Ace Computers, call 1-877-223-2667 or 1-847-952-6900 or visit http://www.acecomputers.com