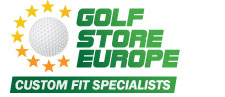 Weather can be unpredictable but rain shouldn't halt a long awaited game with friends and acquaintances
(PRWEB UK) 20 May 2013
Bank holiday weather in the United Kingdom this weekend is expected to see thunderstorms, torrential rain and large hail stones this weekend, with forecasters issuing yellow warnings for Scotland and the north of England with sunny spells possibly not returning until June.
With rain expected to linger for the next few weeks, GolfStoreEurope has reported strong sales of its waterproof golf clothing. The smart and stylish golf wear adheres to smart golf course dress codes while still providing protection and warmth from wind and rain.
GolfStoreEurope provides a wide range of waterproof jackets and slipovers in their online store which can provide up to 10,000 mm water protection. Providing complete water and wind protection while still providing breathability for optimum temperature control during play, wind stopper trousers and jackets can also protect from harsh wind to keep players protected throughout the game.
A spokesperson from GolfStoreEurope said:
"Weather can be unpredictable but rain shouldn't halt a long awaited game with friends and acquaintances. Our wide range of wet golf gear provides optimum protection from the elements, allowing you to enjoy a good game of golf with friends. Our recent sales of waterproof golf wear has reflected just how popular our items are."
GolfStoreEurope is Europe's leading provider of specialist golf equipment. Based in Ireland and boasting stores up and down the country, the retailer also gives customers the opportunity to order an array of top golf accessories on the web – head over to golfstoreeurope.com and check out the ever-expanding range of products now available at the click of a button. The staff at the company emanates a clear passion for the sport and so is able to cater for both amateur and professional golfers alike.