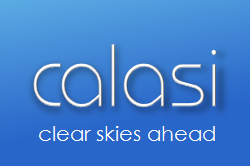 The fuel consumption of flights from Los Angeles to New York can vary by 50% per passenger
San Francisco, CA (PRWEB) May 30, 2013
Color labels are seamlessly overlaid on travel sites to identify, navigate and choose flights with a better fuel economy. Using a series of data inputs that help the traveler find the cheapest, shortest and most fuel-efficient route, Calasi attempts to minimize the environmental impact before you fly. This is a different approach from carbon offsets, which focus on the emissions that have already been released.
The New York Times recently reported that although aviation only accounts for 5% of global greenhouse gas emissions, it is fast growing and potentially represents three-quarters of a person's annual carbon footprint in the US. The question is what can eco-conscious travelers do about this?
"Consumers have the power to influence," says Dirk Aguilar, Calasi President and Co-Founder. "What travelers don't know is that the fuel consumption of flights from Los Angeles to New York for example can vary by 50% per passenger depending on the type of plane, distance traveled, layovers, cargo split, number of seats and occupancy."
Enter Calasi. Its proprietary recommendation engine sorts through these variables and renders them as color labels that reflect the most fuel-efficient flights. This is the first time consumers have the ability to proactively curb their collective environmental impact through major travel sites.
The argument becomes very compelling once you look at fuel consumption factors and travel statistics side by side. Every year 3.2 million travelers fly the Los Angeles to New York route according to the Bureau of Transportation Statistics and nationwide 743 million passengers take flights annually. In this context, there is a huge opportunity to save millions of gallons of jet fuel, as well as prevent millions of pounds of CO2 from being released into the atmosphere.
Margaret Lydecker, Calasi Marketing and Sustainability Advisor, explains "Calasi's potential is to provide awareness, enable informed decisions, create market pulls and reach a tipping point based on customer choice. These new demand patterns could prove to be synergetic for the airlines, travelers and the planet."
About Calasi
The San Francisco based start-up company was established in 2012 by former employees of Google, Sun Microsystems and The Climate Corporation. Its founders share a passion for technology and a desire to give back to the world. Calasi's mission is to "inform decisions for a better future". Its free public beta is available on the company's website. As of today, Calasi can be used on Expedia, Orbitz, CheapTickets, Ebookers and Voyages-Sncf with plans to launch support for additional sites this summer. For more information, please visit http://www.calasi.com.