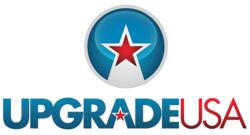 Getting one's 'credit house' in order is critical when buying or refinancing a home.
Austin, TX (PRWEB) May 21, 2013
The arrival of spring typically kicks off the home buying season, and March 2013 data from the National Association of Realtors indicates that national home sales have risen to their highest level in three years.
Despite the rosy outlook, many potential home buyers have been shut out of the opportunity to afford homes or home refinancing with low interest rates because of their consumer credit history. Mortgage lenders frequently encounter prospects in this situation.
Fortunately, these customers have a solution to help them build a good credit history: they can obtain an affordable laptop payment plan from UpgradeUSA, a leading online company that is focused on helping consumers build credit with trade lines that can make a difference to their credit scores over time.
"Getting one's 'credit house' in order is critical when buying or refinancing a home," said Jon Weisblatt, Founder & CEO of UpgradeUSA. "The best way to demonstrate commitment to potential lenders is to have a consistent on-time payment history, and have those payments reported to all three credit bureaus. We deliver these benefits at UpgradeUSA, and that's why customers love doing business with us."
The UpgradeUSA program offers some important benefits for consumers interested in building credit before purchasing a home:

UpgradeUSA reports every laptop payment to all three credit bureaus every month. The company works with customers to rebuild from a variety of situations, including divorce, bankruptcy, medical conditions – and people with no credit history at all, such as recent US immigrants.
Customers receive flexible consumer lease/payment plans that allow them to build a payment history that can last as long as 17 monthly payments.
Prices at UpgradeUSA.com don't change based on a credit score; the price on the site is the monthly price customers pay (plus tax and optional loss-damage waiver).
"Not everyone will qualify for our program, but if people are ready to make a positive step forward, we may be able to help them along the path towards getting into the home of their dreams," said Weisblatt.
UpgradeUSA gives qualified consumers a chance to build a good credit history, which often follows a variety of personal financial situations that cause them to be turned down for traditional financing. The company's innovative online-only payment program allows approved customers to choose a brand-new computer without having to wait for months to receive it like layaway, or be forced into high prices for low-quality used products typically associated with the rent-to-own industry.
Consumers who visit UpgradeUSA.com will find a variety of new and factory-refurbished computers made by the world's leading technology companies, and many models are equipped with Windows 8, the newest operating system from Microsoft.
The company welcomes referrals from mortgage lenders or REALTORs who are working with clients in circumstances where building a good credit history is important.
Everyone Can Use Better Credit
A number of good people in the United States are starting to build a positive credit history thanks to the UpgradeUSA laptop payment program. A variety of people -- including entrepreneurs, legal US immigrants, students, individuals with a bankruptcy in their history, and many others -- are taking this important step. The UpgradeUSA program is online-only to preserve customer privacy and discretion.
UpgradeUSA's Prices and Products
UpgradeUSA's laptop payment plans are available online only, at a variety of prices designed to fit a range of budgets. Unlike other companies, monthly prices at UpgradeUSA do not change based on a customer's credit score. This makes for a more affordable, quality alternative to traditional rent-to-own, financing, and layaway.
How People Can Apply
To participate in the program, people should visit UpgradeUSA.com where they can click on the "Apply Now" button and complete a short, 2-minute application on a secure site. Email responses are sent within one business day. UpgradeUSA ships the laptop after the first customer payment. Customers can make and schedule all payments securely online via debit or credit cards.
Availability by State
UpgradeUSA's online-only laptop payment plan services are available for qualified customers in the following states: Arizona, California, Colorado, Delaware, Florida, Illinois, Kansas, Kentucky, Louisiana, Massachusetts, Michigan, Mississippi, Missouri, Montana, Nevada, New Mexico, New York, North Dakota, Oklahoma, Oregon, South Dakota, Texas, Utah, Vermont, Virginia, Washington, and Wyoming.
About UpgradeUSA
UpgradeUSA addresses the needs of millions of U.S. consumers who want access to quality products but need an affordable payment plan that will help them build credit. The online-only company currently offers new and refurbished mobile computers, with each monthly customer payment reported to all three major U.S. credit bureaus. The UpgradeUSA program is available in a growing number of states. UpgradeUSA is privately held and is headquartered in Austin, Texas.