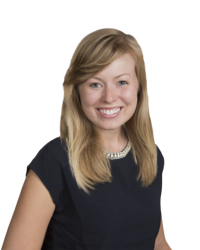 Carrie will help us in our continuous efforts to create the expertly researched website our users have come to know and love.
Austin, TX (PRWEB) May 21, 2013
Due to Reilly Realtors' expansion and their desire to provide the most relevant and fresh information available for those planning on buying a home in Austin, Reilly Realtors has hired Carrie Crooks as the newest member of their Internet Marketing Team. With the recent launch of Reilly Realtors' latest version of their website, managing broker Michael Reilly decided that in order to keep the site's visitors informed and further the success of his company, they would need to expand the content development sector of their Internet Marketing Team.
"Since the new website went live in April, we have been working hard to meet the demands of our site's visitors, who want to know more in-depth information about the homes and neighborhoods they are viewing online," says Reilly.
As a content developer intern, Crooks will help research and write about neighborhoods in Austin and the surrounding areas. Other than writing, Carrie will also be working closely with Andrew Hill, Reilly Realtors' Internet Marketing Manager, as they regularly update the website, in order to provide Austin homebuyers and sellers with the most current and reliable information.
"One of the goals of the internet marketing team is to make our website the most user-friendly, credible, and attractive website in our industry," says Reilly.
With the internet being the best way for homebuyers to go about researching Austin real estate, Reilly hopes to capitalize on the breadth of knowledge that his staff brings to the website. Home buyers searching for Austin real estate will find all they need to know about listings in the Austin area, as well as information about the area surrounding each home by visiting Reilly Realtors' individual neighborhood pages. The website is also extremely mobile-friendly, making it one of the easiest sites to search Austin real estate listings on smartphones, tablets and laptops.
Crooks, a soon-to-be graduate from The University of Texas at Austin, will use her experience as an English major, and her love for Austin, to help write skillfully crafted and creative neighborhood descriptions. Crooks grew to love the Austin community through her dedicated involvement in Texas Zephyrs, a service organization through UT Austin, as well as spending the majority of her time exploring Austin's outdoor scene.
Reilly explains, "By creating detailed and accurate write-ups for a large number of Austin neighborhoods, Carrie will help us in our continuous efforts to create the expertly researched website our users have come to know and love."
For those interested in learning more about Carrie Crooks and her role in the company, readers can visit her profile on Reilly Realtors website.
About Reilly Realtors, LLC
Reilly Realtors, LLC was formed in 2006 by Michael and Shae Reilly, and focuses primarily on residential home sales in Austin and surrounding areas. The brokerage is made up of 30 top producing agents with an average of 5 years experience. Reilly REALTORS operates the extremely popular website, http://www.AustinHomeListings.com, which allows the public to virtually search home sales in Austin with easy-to-use maps connected to data from the Austin MLS. For more information about Reilly Realtors, call 512-600-1800.