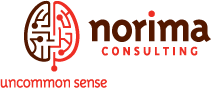 Norima has proven to be that partner sharing a passion for our vision and a commitment to our success.
San Diego, CA (PRWEB) May 22, 2013
Starting in early 2012, a veteran team of leaders from LPL Financial, America's largest independent broker dealer*, formed NestWise, a wholly-owned subsidiary of LPL Holdings Inc., designed to provide personal and affordable financial advice to Americans in the middle class. The team developed a custom-tailored financial planning and advice service focused on the unique needs of the middle class. Key to the success of this service was to leverage innovative and cost-effective cloud technologies and open source solutions along with Norima's Technology Services team.
Norima Consulting, a management consulting firm specializing in solving complex business problems with technology-based solutions, was chosen as NestWise's business partner at the start of the project. Norima provided its turn-key Technology Services team that hit the ground running and worked through product backlogs to make requirements and plans a reality.
Since the solution required integrating an existing custom open source technology application with a broad set of new capabilities and creating a framework that could support rapid change, the tech requirements were both broad and deep. On day one, some of the required must-have solutions included integrating an online portal that connects clients to advisors for financial planning and goal-setting workflows, building a savings program that allows a client to track multiple savings goals tied to one savings account, creating a public website targeting consumers to help them connect and trigger financial behavior change, a CRM solution with marketing campaign automation and a 360 degree view of customer and case management for a home office service team, and much more.
Jennifer Dutton, Chief Technology and Operations Officer of NestWise said, "When evaluating partners for this initiative, domain expertise alone was not the only criteria for selection. Our partner needed extensive financial services experience, especially as it relates to using technology to make the advisor/client relationship more efficient while maintaining the critical personal aspects of that relationship and a proven record of strong delivery. Norima has proven to be that partner sharing a passion for our vision and a commitment to our success."
Norima's Technology Services team assisted with the technology due-diligence and internal change management for the acquisition of a separate fee-only RIA with a propriety Ruby on Rails application that enabled NestWise to focus on relationships and client meetings. This enabled them to work directly with the technology to do the heavy lifting of financial planning data collections and meeting scheduling.
David Kuik, CEO of Norima Consulting said, "Cloud technologies like Salesforce coupled with an open source technology like Ruby in Rails have enabled our team to spend less time coding software and more time focused on business outcomes for our client."
By the end of the project, the Norima Technology Services team enabled NestWise to offer advisors a state-of-the art client management system that reduces the time spent on operational and support issues enabling them to spend more time getting to know their clients to address their financial needs.
Norima also provided the following solutions for NestWise:

The ability to monitor a 360-degree view of all member progress and activity, as well as website activity monitoring, from the home office.
Social media integration that enables members to share portions of their financial planning goals with their social networks
Online learning and webinar registration and tracking
Goal-based savings solution with America's top private label bank
Member / Agent chat through the public website, with the history archived
Collaborating and sharing information between home office service agents and advisors in the field
Managing and monitoring over a dozen service offerings tracked and managed per client in Sales Cloud
CTI integration with VOIP phone to CRM system to allow caller information to flash on-screen
The ability for marketing business users to manage customer landing page deployment with unique CTA's tied to specific campaigns, with activity and conversion tracking.
Dutton summarizes the work of Norima, "They really were an extension of our own team, bringing technology expertise and business acumen to pulling together many systems and data sources into an integrated advisor experience that we believe is a differentiator for NestWise."
To learn more about this project and how Norima Consulting can assist your business, please visit http://www.norimaconsulting.com.
About Norima Consulting
Norima Consulting, founded in 2006, is a North American leader in technology consulting and software development services. Norima is dedicated to enabling clients across the financial services, insurance, banking, utility, healthcare and manufacturing industries achieve business success through technology solutions. Norima's foundational service areas are acquisition & divestiture due diligence, software development & integration, program & project management, and quality assurance. Norima Consulting is headquartered in San Diego, CA. For more information, please visit http://www.norimaconsulting.com.
About NestWise
NestWise, a wholly-owned subsidiary of LPL Holdings Inc. serves a broad set of financial needs for middle class families and individuals through independent fee-based financial advisors. The company was launched in 2012 to address the compelling need for access to high-quality, affordable personal financial advice among many middle class families and individuals.
NestWise advisors leverage a financial planning platform and managed investment portfolios to provide a range of customized solutions to their clients. For more information, please visit http://www.nestwise.com
NestWise, a Registered Investment Advisor.
As reported in Financial Planning magazine 1996-2012, based on total revenues.