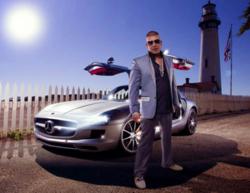 New York, NY (PRWEB) May 21, 2013
National pop/hip hop superstar Prince Malik teamed up with Sean Kingston for his hot new single "I'm Here To Drink". The track can be found on Prince Malik's forthcoming album, Crown Me, which will be available on iTunes Summer 2013.
The music video recently premiered on VEVO and can be viewed here.
This New York go-getter is making a way for himself in the music industry through hard work and deep passion. After pursuing an extensive education and achieving multiple degrees, Prince Malik decided to pursue his love for music after being encouraged by friends in the music industry. He began writing music and lyrics to share a glimpse of the beautiful and lavish lifestyle that he lives every day.
Prince Malik burst on to the music scene in 2010 with his first hip-hop single "Billionaire" featuring Jim Jones, Young Joc, Lil' Mama off of his debut album Lifestyle. His Spanish dance hit "Makusa" featuring Lumidee had major success on the Latin scene and was the #1 song on Spanish radio for three straight weeks. In the same year, he founded his own record label, Prince Malik Records. With his growing success, Prince Malik has had the opportunity to collaborate with various industry artists like Fat Joe, Jim Jones, Meek Mill, Sean Kingston, and Flo Rida.
Prince Malik's single "So Bad" became one of the fastest Billboard Dance chart moving hits in September/October 2012 and is now available for fans on iTunes following an overwhelming response from listeners on KTU's iHeartRadio and Z100. Prince Malik plans to release his anticipated EP "Crown Me" this summer.
Check out Prince Malik's new video of "I'm Here To Drink" featuring Sean Kingston.