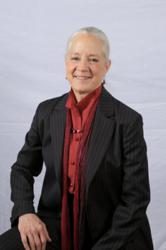 This book is already a runaway success and will take its place as one of the primary books in resident education
Salt Lake City, UT (PRWEB) May 20, 2013
Osborn's Brain: Imaging, Pathology, and Anatomy is the much-pleaded-for successor to Anne G. Osborn's 1993 award winning book Diagnostic Neuroradiology (a.k.a. "The Red Book"), which became one of the all-time bestselling neuroradiology texts.
In this highly anticipated 1,300-page volume, Anne Osborn applies her special touch to make complex topics visually appealing and easy to understand. It wraps the "must know" aspects of brain imaging together with spectacular pathology examples, relevant anatomy, and the most up-to-date information in brain imaging.
Osborn's Brain is organized for curriculum-based learning. Osborn begins with critical topics, such as trauma, to help the reader learn in the order that is most practical for a resident or practicing radiologist. Indeed, this volume helps readers learn how to think about diagnoses, types of diagnoses, and the various pathologies that can affect the brain.
"Dr. Osborn, one of the most well-respected neuroradiologists in the world, is a master educator and speaker. This book is already a runaway success and will take its place as one of the primary books in resident education," states Scott E Forseen, M.D., M.S. (Medical College of Georgia) and expert reviewer for Doody's Review Service. "The book is arranged in a logical fashion for its target audience, presenting the most important topics for residents first. At first glance, the book's size may seem daunting. However, it quickly becomes apparent that the vast majority of the space on the pages is occupied by illustrations and imaging studies. No other book on the market offers the range of imaging presentations for common and uncommon neurological conditions found here."
Osborn's Brain is published by Amirsys Publishing, Inc. and distributed by Lippincott Williams & Wilkins.
About Amirsys
Amirsys, Inc. is a leading provider of innovative healthcare information solutions in radiology, pathology, and anatomy. Amirsys' unique combination of proprietary technology and image-intensive, evidence-based content provide online problem-solving solutions and reference books to thousands of physicians and health professionals worldwide. Amirsys delivers medical expertise with powerful technology to provide life-saving, vital information to health care professionals. Amirsys content is authored by a team of over 300 leading radiologists, pathologists, and anatomists.