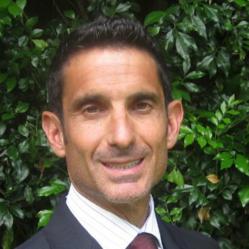 Establishing offices close to hybris' regional headquarters and the APAC support centre is important to ECA so that we work mutually toward providing client solutions.
New York, NY (PRWEB) May 29, 2013
Ecommerce Accelerator (ECA) announced the opening of its ecommerce Asian Pacific headquarters in Sydney Australia. This new office adds to a significant commitment throughout the Asian Pacific region with sales, support and ecommerce development offices in Hong Kong, Singapore, and Vietnam.
Arthur Lawida, CEO of ECA coordinated the opening of the Sydney, Australia office with the appointment of Joe Mastrangelo as Regional Managing Director. "Our clients expect global capabilities delivered locally, and the placement of Sydney as our regional headquarters positions ECA strategically to respond to our clients' needs in this rapidly expanding market," said Arthur.
Joe Mastrangelo is a seasoned international executive with postings in New York, London and Australia. "Local delivery is critical, but so too is ECA's capability to leverage resources from it's global technology pool when delivering services and solutions to our clients," said Joe. "Additionally, establishing physical offices close to hybris' Australia headquarters and the APAC support centre is important to ECA so that we work mutually toward providing client solutions."
ECA is pleased to announce the arrival of new products aimed at providing creative eCommerce solutions to small and medium businesses. Of particular interest is the ECA OMS. ECA has leveraged the hybris OMS to enhance the functionality and allow retailers to efficiently manage all their orders. Key OMS features include enabling the retailers to manage dropship vendors directly within the hybris CS Cockpit.
Graham Jackson, Managing Director, hybris Australia comments, "ECA's global growth has been noticed. Its expansion into Australia nicely aligns ECA's strategy as hybris continues to grow market share as the preeminent ecommerce solution."
During 2013, ECA has expanded its regional presence by delivering hybris based commerce solutions in China, Australia and Vietnam supporting both clients and partners throughout the region.
ECA Australia is located at Level 3, 80 Mount Street, North Sydney, Australia.
About Ecommerce Accelerator (ECA): ECA (http://www.eaccel.com) is one of the premier hybris multi-channel commerce integrators in the world. Our deep technical experience with multi-channel commerce, agile-based development approach and proprietary tools deliver a true end-to-end solution customized to the needs of the client. As a hybris Gold Partner, our experienced and certified developers will reduce cost, speed time-to-market and deliver world-class solutions. We focus on helping our clients deliver consistent customer experiences across every channel to drive customer acquisition, retention, average order value, revenue and profits.
Globally headquartered from New York, Ecommerce Accelerator (ECA) has additional offices in Chicago, Minneapolis, Seattle, Singapore, Hong Kong, Montreal, Vietnam, and Spain.