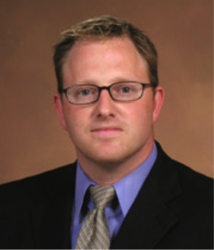 Miami, FL (PRWEB) May 20, 2013
An exclusive invitation-only group, Haute MD members represent the best doctors and surgeons in their respective specialty areas and markets. Dr. Craft, a board certified and world-renowned plastic surgeon, was handpicked for his exceptional talents in breast enhancement, breast lift/mastopexy, PIP implants, breast reduction, and breast revisions. He will be featured as an exclusive expert for plastic surgery of the breast in Miami, FL.
About Haute MD Network
The Haute MD Network is comprised of the most prestigious doctors in various fields across the US. Members are revered for their skill in one of nine specialties: Breast, Face, Smile, Nose, Skin, Body, Orthopedic, Hair Restoration and Vision/Lasik. The Haute MD blog is a one-stop source for groundbreaking news, trends and events in the industry. Find the best doctors in your area by visiting our website: http://www.hautemd.com.
About Dr. Christopher Michael Craft
Dr. Craft is a Board Certified Plastic Surgeon that performs state of the art procedures using the most effective and latest techniques in all aspects of surgery. The office serves patients in the greater Miami area, as well as out of town patients ranging from Naples, Orlando, Sarasota, New York, Las Vegas, Bahamas, and even South Africa. Christopher Craft Cosmetic Surgery is a practice that specializes in all aspects of plastic surgery.
Dr. Craft has his own certified and accredited operating facility within his own private office to ensure the outmost comfort and privacy for patients and their families as well as provide unparalleled attention and a safe operating environment. Beyond surgery, Dr. Craft also offers his patients the full range of non-surgical procedures and treatments including, Botox, Dysport, and injectable fillers such as Juvederm, Radiesse, Restyline, and a full range of skin care products and chemical peels. Dr. Craft also has a staff specializing in post surgical treatments including ultrasound massage, lymphatic drainage, skin care, and custom garment fitting.
Dr. Craft's extensive experience is dedicated to providing excellent patient care and results. Through years of training and experience in surgery of all aspects of the body, he has a comprehensive knowledge base and surgical background enabling him to best address cosmetic surgery in all aspects of the body. Through this broad background and extensive training, he has developed the skills, experience, and surgical expertise allowing him to utilize the most advanced techniques in cosmetic surgery.
To learn more, visit Dr. Christopher Craft's Haute MD Profile.