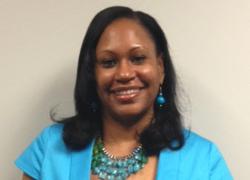 With Coretta's wealth of experience and industry knowledge in claims, denial management, and payment posting, she will be a major contributor. We welcome her to our team.

John Koch, COO
Roswell, Georgia (PRWEB) May 30, 2013
MediStreams is pleased to announce the recent hire of Coretta Whipple as Electronic Data Interchange (EDI), Project Manager working at the corporate headquarters. Coretta has a background of nine years in Healthcare and Retail EDI Project Management with a Bachelor of Arts, Business Administration degree from Georgia State University. She has joined the operations team to assist with implementations for the fast growing portfolio of healthcare clients.
Her strong skills in project management, pipeline strategies, and performance improvements bring extensive expertise to the team. "I am excited to start a new challenge with MediStreams to further enhance and streamline their implementation processes. I attribute my successes to my organization, analytical, and energetic qualities and plan to put them into action at MediStreams," said Coretta.
John Koch, Chief Operations Officer stated, "As our client base expands and our service offerings broaden the efficiency of our internal operations team has become increasingly vital. With Coretta's wealth of experience and industry knowledge in claims, denial management, and payment posting, she will be a major contributor. We welcome her to our team."
About MediStreams
MediStreams is a Medical Banking and Healthcare Revenue Cycle Management company that focuses on the automation of the healthcare remittance process. The solution is web-based, accessible from any internet connection. Built with flexibility in mind, the solution integrates with multiple patient accounting and practice management systems, in addition to adapting to the constant evolution of the healthcare space. MediStreams is SOC 2 Type II and HIPAA audited. If you would like to learn more about how the MediStreams solution can work for you, please visit the MediStreams website at: http://www.medistreams.com or call us toll free at: (888) ANSI 835.