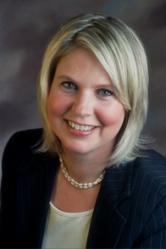 Residents in walkable neighborhoods weigh approximately 10 pounds less than those in nonwalkable neighborhoods.
Montclair, New Jersey (PRWEB) May 21, 2013
Leading New Jersey real estate agent, Lina Panza, is a fierce advocate for walkable neighborhoods. One of her favorite aspects of walkable places is the positive effect walkable environments have on health. In light of the current childhood obesity epidemic that plagues the United States, Panza urges home buyers to consider walkable living.
A New York Academy of Sciences article posted May 2, 2013 spotlights walkable neighborhoods as a key combatant to obesity. The same article shows that residents in walkable neighborhoods weigh approximately ten pounds less than those in nonwalkable neighborhoods. According to Glanz (2006), walkable development patterns, such as those including sidewalks, with schools and parks nearby, and safe streets promote physical activity and therefore reduce rates of obesity amongst children.
Walkable places provide quick accessibility to retail services, an established sense of community, and an overall higher quality of life. The obesity epidemic has long been a losing battle for many Americans. In recent years children have become affected. Studies attribute the increase in overweight and obese children to a significant decrease in the amount of physical activity the average American lifestyle promotes. On average adults spend eight hours per day sitting at a desk while children roughly the same amount of time stationary at school. Most people drive everywhere eliminating walking completely out of their lifestyles. Walking is one of the simplest ways to remain active. Many whistleblowers are calling for the government to do more to facilitate such basic physical activities by making communities more walkable and bikable.
Americans live in homes sprawled across acres of land with only highways and other non-walkable routes connecting them to the rest of the world. A simple answer to curbing childhood obesity is to decrease the sedentary behavior that has become second nature in the American lifestyle.
Lina Panza helps potential homeowners find and sell homes in some of New Jersey's most coveted walkable neighborhoods west of New York City including Montclair, Glen Ridge, Bloomfield, South Orange, Maplewood, Millburn and Little Falls. Lina is devoted to a pedestrian-friendly lifestyle. A realtor with true firsthand experience, Lina lives with her family in the very neighborhoods she suggests to clients. Lina is a licensed New Jersey real estate agent at Keller Williams NJ Metro Group.
About Lina Panza:
Lina Panza was born and raised in New York City which sparked her love for walkable neighborhoods. Today she specializes in walkable real estate throughout New Jersey. Lina holds a Bachelor's degree in Industrial Design and Architecture and a Master's in Business Administration. Lina's well-rounded education has given here the unique ability to understand the aesthetics and mechanics of a house allowing her to "fill the space" with just one look. This paired with her financial savvy garnered from years of operating a successful small business, allows Lina to provide clients with a seamless experience as they find their ideal home. Call Lina at 973-809-5277 to begin your New Jersey real estate journey today. For more information visit http://www.walkablesuburb.com.