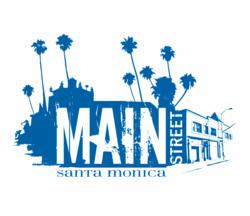 Santa Monica, CA (PRWEB) May 20, 2013
It's summertime and living is easy — and only getting easier on Main Street Santa Monica. The sky's out and Main Street is here to help visitors and residents out of their winter seasonal glut and back into that sun-kissed physique that SoCal is so famous for, with some of the newest shops moving in on the street.
First, Circuit Works LA brings group and personal circuit training to the idyllic little seaside city, promising workout routines that both change weekly to keep minds and bodies interested, and alternate between treadmills and resistance training so that members keep on seeing results.
For those unwilling to part with the great outdoors, Pedego Electric Bikes offers the opportunity to rent or even build a state-of-the-art bike, from cruisers, to commuters and even tandems — all in a rainbow of colors, starting May 19. Along with customizing a set of wheels, Pedego hosts guided bike tours of Santa Monica and Venice — the perfect outing for summertime visitors.
To top off any summer look, Fringe of Beverly Hills and Kyle Mathis Hairdressing have partnered to bring their award-winning salons to the west side, offering not only an impressive line of Oribe signature products, but a list of services that will leave any hair chameleon weak at the knees.
The Edgemar complex similarly introduces bombSHELL, a new concept by renowned hairstylist Eric Torres that strives to make of each customer a bombshell in her own right. With a roster of cuts, styles, colors, and tints on the menu, Torres and his team of highly experienced stylists have finally come to Main Street to share their talent for tresses with the Santa Monica locals.
For those places where we don't want hair, Main Street also welcomes WAX salon. With a menu that offers all varieties of waxing services for both men and women, as well as five facial peels tailored to cure a number of dermatological ailments, WAX is the final stop for getting beach-ready this summer season.
For more information on Main Street's newest additions, please visit them at:
Circuit Works LA
2005 Main St.
310-664-1017
http://www.circuitworksla.com/
Pedego Electric Bikes
214 Pier Ave.
310-917-1111
http://www.pedegosm.com
Fringe of Beverly Hills
2717 Main St.
310-450-0907
http://www.fringeofbeverlyhills-sm.com/
bombSHELL Salon
2431 Main St.
310-450-0440
http://www.bombshellsantamonica.com/
WAX
2502 Main St.
310-581-2800
http://www.waxla.com/santamonica.html
About Main Street Santa Monica:
Main Street Santa Monica is an eclectic collection of restaurants, boutiques, cafes, and various services stretching for about a mile from Pico south to the Santa Monica City limit. It is NOT the Mall. Historic, and Going Green, the street offers numerous unique shopping and dining experiences. Main Street is also popular for the weekly Farmer's Market every Sunday at Heritage Square, the annual Summer SOULstice, and the annual Holiday event featuring The Shopping Cart Tree. For more information, visit http://www.mainstreetsm.com.
Media Contact: Kelley Coughlan, Melrose PR, Kelley(at)melrosepr.com, (310) 260-7901