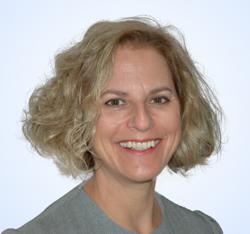 Debbi's strong skill set in finance has been critical in Horizon's role as a technology incubator.
Lake Forest, Calif. (PRWEB) May 31, 2013
In her new role, Anders will work closely with division heads to support their finance and accounting needs and will be actively engaged in helping them define and implement their strategies for growth. Anders will also work with Horizon's outside financial and risk advisers to ensure the organization has adequate liquidity and sufficient asset protection.
"Debbi has proven herself to be a valuable addition to the executive team, always ready for the challenge regardless of how big it is," says Kurt Johnson, CEO of Horizon Technology. "Her strong skill set in finance has been critical in Horizon's role as a technology incubator."
Since 2007, Horizon has grown and established two other cutting edge technology brands: Horizon Display and Horizon Private Cloud. The former is still operated as a profitable division of Horizon Technology, while the latter merged with SMB Nation to become Cloud Nation - an organization Horizon Technology still serves a board position for.
Anders joined Horizon in October 2011 as the Vice President of Finance, where she made an immediate impact during an exciting and challenging time for Horizon. Anders helped secure and manage working capital during the hard disk shortage resulting from the flooding in Thailand.
"I am thrilled to be appointed the Chief Financial Officer for this growing, dynamic and exciting technology organization," said Anders. "I look forward to adding more strategic value to our business units in my new role."
About Horizon Technology:
Horizon Technology, LLC is an internationally recognized independent distributor of storage devices, displays and system parts for computing and other technology applications headquartered in Lake Forest, Calif. Horizon Technology revolutionized the industry's standard conventional distribution model as one of the first distributors to offer a customer-centric approach and provide top-of-the-line market liquidity. Horizon Technology has won the ACG Innovation Award for 2013, and has been recognized by Inc. as the 19th Fastest Growing Privately Held Computer Hardware Company in America.