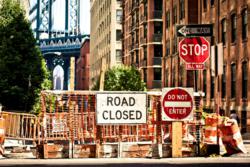 Every major company out there is afraid of a PR crisis.
(PRWEB) May 22, 2013
Every major company out there is afraid of a PR crisis. This fear comes not just from the crisis itself and those outcomes, but also from the responsibility of handling a PR crisis properly. Though a PR crisis is a true nightmare, it can become even worse if it is not handled correctly. The management of the PR crisis can determine whether or not the company will be able to recover.
The best thing that a company can do to overcome a PR crisis, according to 5WPR CEO Ronn Torossian, is to be proactive rather than reactive. This means that the company has protocols in place already for handling this type of crisis. Many companie that have made it through a public relations crisis have done so because it already has a public relations strategy in place. It does not need to scramble to create one. 5WPR recommends being prepared beforehand for this type of crisis.
Of course, it is one thing to create a public relations process and another thing to implement it. Ronn Torossian provides some tips for creating a streamlined and proactive response to a PR crisis.
1. Be transparent
In this age of technology it is virtually impossible for a company to hide anything. Trying only makes the company look worse in the public eye.
2. Do not play favorites
Whether the crisis stems from the actions of a single individual or multiple parties, it is important to immediately solve the problem regardless of who is responsible. Keep communication open regarding your efforts to solve the problem so that the public knows proper steps are being taken.
3. Emphasize the positive aspects of the company
Draw as much attention back to the good and away from the bad as you can. Look for ways to turn the PR crisis into an opportunity to promote change and activism in the company. This will bring the public focus onto the positive.
A public relations crisis is one of the worst things that can happen to a large company, but it can become a true nightmare if it is not handled correctly. Not only can it hurt the brand's image, it can destroy a company's bottom line. 5WPR recommends ways to be proactive when handling a PR crisis so it does not become worse.