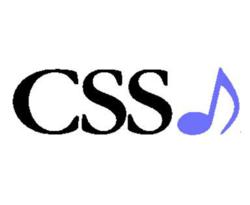 Los Angeles, CA (PRWEB) May 21, 2013
CSS Music, a leader in royalty free production music has introduced Redi-Trax Waveform Analysis. Redi-Trax is a music recognition program that helps users find the "perfect" tune. With Redi-Trax, users import a sample of the kind of music they are looking for in the CSS Music library, Redi-Trax then provides good alternatives for the tune.
Redi-Trax Music Waveform Searching allows users to drag and drop a song into a search field and with the touch of a button, instantly find a credible sound-alike tune. Up until now, users were required to either know their music library like the back of their hand or have the services of a music supervisor, but now thanks to mathematical algorithms, a song can be imported into a search system and used to create a "3-D" model or digital wrapper that along with meta tag specifics focuses and refines a search, bringing back results that imitate the original sample.
As with any form of technology there is the chance of error. The results are largely dependent on the size of the body of music being searched, the accuracy of the original keyword assignments by human beings and the ability of the user to accurately interpret and categorize a music sample. However, when the best of meta tag keyword searching is combined with a form of music recognition technology used to identify music being performed on broadcast venues the results can be amazing.
"I honestly don't think music supervisors have anything to fear from Redi-Trax or music recognition in general," says CSS Music Marketing Director, Mike Fuller. "I know some wags have referred to this technology as 'A Music Supervisor in a Can' but that really isn't anywhere near the case. In the hands of a knowledgeable user Redi-Trax can provide good results. But it isn't a magic button. It is a lot of fun though and I invite everyone to come play with it. Sound design should be fun not just a job."
About CSS Music:
Established in 1982 in Los Angeles, CA, CSS Music is a royalty-free music company with a library of more than 12,000 tracks. CSS Music provides royalty free music and sound FX for film, video and television producers. CSS is dedicated to working with music supervisors, editors, directors and producers to meet their creative needs. For more information on CSS Music visit http://www.cssmusic.com/.