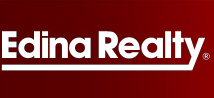 The time is now...and I'm the agent for the job
Minneapolis, MN (PRWEB) May 21, 2013
Newly Chase Certified short sale expert Kris Lindahl of Edina Realty has been providing proven resources for homeowners and buyers for the last several years and is now adding another. The Minnesota Short Sale Calculator website provides Twin Cities residents with a quick and easy way to get an estimate on the value of their home along with detailed information on the process as a whole.
"In this market I realized homeowners deserved something better," Lindahl said, and continued, "by using this website they can get all of the information they need to find the confidence to get started with the process." The website includes multiple pages on credit implications and tax consequences regarding the short sale process as well as answers to many frequently asked questions.
"One question I get a lot is what if the bank says no," Lindahl said, and continued, "but I'm happy to report that banks are more willing to agree to a short sale than to disagree." Lindahl cites the popularity of the process as a determining factor in how much the banks are willing to go through with it. "The time is now," Lindahl said. "And I'm the agent for the job."
Lindahl's combination of technological expertise and many years of on-the-ground experience made him an easy choice for Chase to handpick to go through additional training making him the best choice for homeowners planning on using Chase bank. "I use only the best resources and up-to-date information so that my clients know that they're in good hands when they work with me," Lindahl said.
For more information, call Kris and his team of agents at (763) 447-3925.